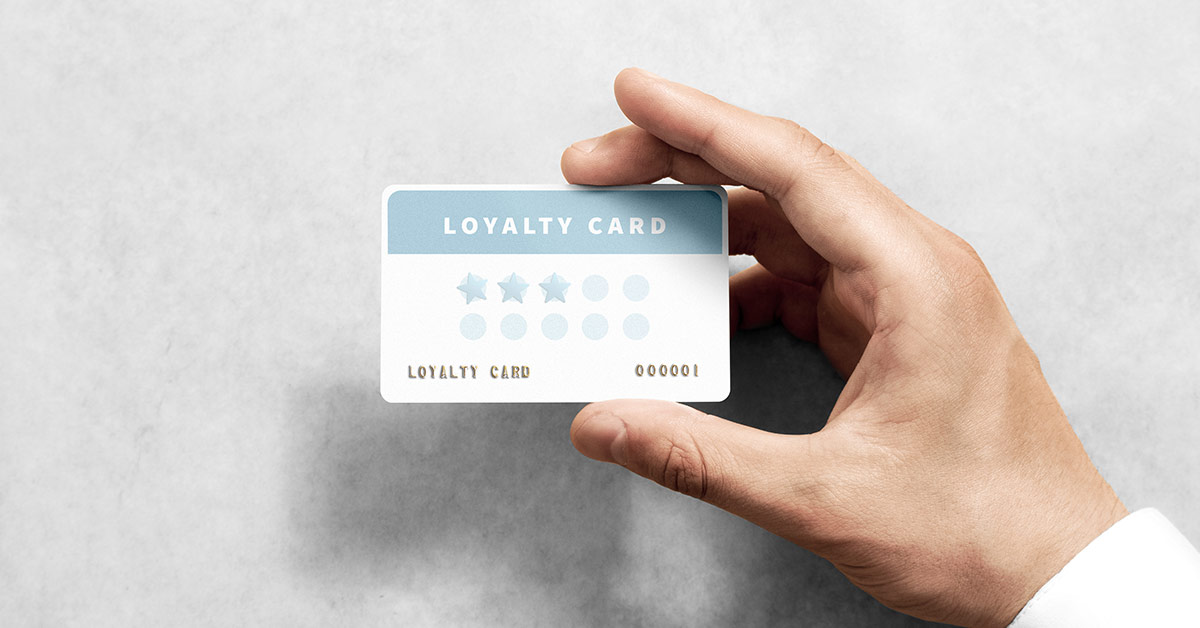 COVID-19 has thrown a wrench into the typical restaurant customer service, systems and measures that have been a part of the industry for years. With the increasing need for social distance and the emergence of contactless measures, it's never been more important for restaurants to get creative and use systems that can help guarantee the safety of diners while still offering great customer service.
A big part of this means digitizing systems—out with the old and in the with the new.
While many restaurants are well on their way to going digital with most of their operations, one analog artifact remains widespread: restaurant loyalty cards.
In the current restaurant landscape, contactless features, such as digital loyalty programs, have shifted from being a convenience feature to one of safety. Keep reading to learn more about loyalty programs and how to make the shift in your restaurant.
In this blog we'll cover:
Launch a stellar customer rewards program
Build a branded mobile app, communicate with customers through automated push notifications and create high-converting email campaigns with our drag-and-drop email builder.
What is a restaurant loyalty program?
A restaurant loyalty program rewards customers for their repeat business. In most instances, these can take the shape of a punch card or a mobile app. Loyalty programs are meant to help restaurants establish a relationship with customers while also providing them with opportunities to win rewards and drive sales for the business.
Loyalty programs of the past
Restaurant loyalty cards are the low tech way of offering customers a loyalty program. These cards let customers collect stamps or punches after each qualifying purchase. After they've made enough qualifying purchases, customers can trade in their loyalty cards for free items.
Consumers collect dozens of loyalty cards from various cafes and restaurants, and then when they intend to use them, they discover that they've lost the one they needed or have left it at home. Restaurateurs who don't like the idea of giving things away may think that their customers' inability to gather rewards benefits the business. However, what they don't realize is that long term customer loyalty is worth more than the cost of a comped item.
Fast forward to 2020. Loyalty cards are likely to continue to fall into disuse as they don't adhere to the contactless measures that most restaurants are looking to take up in the wake of the COVID-19 crisis. This dilemma begs the question: How are restaurant loyalty programs changing and is there a future for them in our digital world? When people are trading their leather wallets for digital wallets, even in some instances removing cash from the equation with contactless payments, shouldn't punch cards be upgraded as well?
The future of loyalty programs
Modernization opens the doors for different types of programs. Loyalty programs aren't just limited to punch cards—mobile app loyalty programs have modernized the system by letting customers collect points through something that they never leave the house without: their smartphones.
Modern mobile app loyalty programs let restaurants personalize rewards for their customers, which makes customers more likely to make purchases that will get them closer to a reward, eventually driving sales and strengthening customer loyalty.
The shift to contactless
With regulations and measures constantly changing in the current health crisis, it's important for restaurants to rethink their processes and find new ways to interact with customers in a way that keeps both customers and employees safe. Modernizing your loyalty program is a necessary part of this step.
Terms like "contactless" and "curbside pickup" have become part of the daily lingo, as businesses find new ways to accommodate customer expectations and health and food safety requirements. Older systems like punch cards are likely to drop off the radar fast, as customers demand for contactless ways to interact with businesses.
According to Blake Rosenthal, executive vice president and head of Mastercard Acceptance Solutions, "Social distancing does not just concern people's interactions with each other, it includes contact with publicly shared devices like point of sale terminals and checkout counters." This means that reducing the contact points with customers needs to become a priority for businesses.
For Rosenthal, "Contactless offers consumers a safer, cleaner way to pay, speed at checkout and more control over physical proximity at this critical time." With 79% of customers opting for contactless payments due to safety and cleanliness, it's evident that creating contactless procedures throughout different customer touchpoints, such as loyalty programs, is imperative moving forward.
The benefits of creating a restaurant loyalty program
So why is it important to have a restaurant loyalty program now and in the long term? After you find out, you'll be kicking yourself for not having one in place already.
Greater customer retention
Restaurant loyalty programs increase customer retention rates by gamifying the dining experience. When customers can get rewarded for spending money at your restaurant, they have a financial incentive to come back and do it again.
Did you know that 75% of customers return to a restaurant after receiving an offer? Without a loyalty program, customers would only come to your restaurant when they were in the mood for the food and experience you provide. However, when customers are close to obtaining a reward through your loyalty program, they're more likely to come in more frequently to reach that reward sooner.
Greater customer retention can even mean new customers. A loyalty program can allow your regulars to refer their friends for more rewards and points.
Higher customer lifetime value
Loyalty programs help turn customers into regulars. Regular customers have a higher customer lifetime value than irregular visitors. Loyalty programs incentivize customers to make a habit out of going to your restaurant. In fact, loyalty program members buy up to 20% more frequently than non-members. When customers are hooked on your restaurant, they'll come back often and will spend more over a longer period of time.
More personalized customer experiences
Loyalty programs help you build relationships with your customers that incentivize them to spend more. After you collect customer email addresses and birthdates (with consent, of course) during your loyalty program registration process, you can use that information to send customers birthday offers or custom rewards based on spending data. Customers are more likely to redeem personalized offers than general offers because they were created to appeal to their preferences and habits.
With COVID-19, customer service has changed. Finding new ways to connect with your customers, in a way that's safe and contactless, is imperative in maintaining and strengthening relationships. Providing them with personalized experiences that go beyond the regular interactions of the past, are key in keeping customers interested and interacting with your business.
How to create a successful restaurant loyalty program
1. Try a mobile app loyalty program
Smartphones are quickly becoming one of the main gateways for restaurants to interact with customers in and outside of the restaurant. Some restaurants are going as far as creating digital menus through QR codes to reduce the need for a physical menu, proving the limitless possibilities of using mobile solutions for your restaurant. When you try a mobile app loyalty program, you make it convenient for customers to get points at your restaurant that they can redeem for rewards. And because mobile loyalty programs usually integrate with your POS, the more your customers use your loyalty program, the more information you can learn about their spending habits in order to send them customized offers.
2. Keep your restaurant loyalty program simple
Don't create crazy rules for what purchases qualify for rewards. Create a simple point system, making it accessible through an app and make sure that customers understand what they're working towards by being transparent about rewards. Also, make it easy to use! Whether your guests wish to eat at the restaurant or order delivery or takeout, make sure they can use their loyalty program and gain points no matter where they are or how they interact with you.
3. Train your staff on your restaurant loyalty program
Don't implement a mobile app loyalty program without teaching staff how to use it. Include this training in your new staff onboarding process. Show staff how to scan digital loyalty cards, give out rewards and mark them as redeemed.
4. Personalize your loyalty program rewards to each customer
With a mobile app loyalty program, you can track what your customers buy and their dining behaviors. Do they have a favorite dish or drink? Or do they have a favorite time of the week to drop in or order? This data gives you insights that can help you customize rewards and incentives for different customers.
For example, if you notice that a customer has been ordering with you every Tuesday for the past few weeks, you could send them a push notification to tell them that you're offering a free appetizer or double points on a day of the week that they don't typically order from your restaurant to incentivize an extra purchase.
5. Promote your restaurant loyalty program
A loyalty program is of no use if no one knows about it! You need to get customers to sign up for your restaurant loyalty program in order for it to be effective. Tell customers about it through signs in your restaurant, a banner on your website, your restaurant's social media account and email newsletter. Incentivize customers to download your mobile app loyalty program by offering a discount or freebie upon registration.
Restaurant loyalty program examples
There's no one way to implement a loyalty program for your restaurant. Your program will also depend on your type of restaurant or the food you serve. Here are some restaurant loyalty program ideas and examples, based on service type.
Cafe/coffee shop loyalty program
Coffeeshops are great candidates for loyalty programs because consumers visit them often, whereas quick-service restaurants (QSRs) might be saved for the occasional lunch and full-service restaurants (FSRs) for special occasions. If your cafe has a loyalty program and your competitors don't, you can easily lure their customers away by offering them an incentive for their continued patronage.
Consider implementing a loyalty program that gives customers a free beverage after they buy several ("buy nine coffees, get the tenth free!"). Calculate your food cost percentage to figure out how many drinks a customer needs to buy before it makes sense to give one away. Consider buffering your drink prices to make up for this freebie
Quick service restaurant loyalty program ideas
The key to an effective QSR loyalty program is to encourage your customers to make a habit out of ordering from or dining at your restaurant.
Gamifying their visits by letting them collect points will help them work towards rewards like upgraded sizes, free drinks and free meals.
Full-service restaurant loyalty program ideas
Rather than keeping track of how many entrees your customers order (which is analogous to the coffee shop model), your FSR's loyalty program could track total spend. After a customer has spent a certain amount with your restaurant, they could receive a voucher for their next visit, takeout, delivery order, catering or private event. For example, after spending $100, customers receive $10, or after spending $200 they get $20 off next time.
The importance of loyalty programs
The longevity of a restaurant depends on its customer loyalty. Loyalty programs increase customer retention and spending and let you provide customers with personalized dining experiences.
Continuously working on building long-lasting relationships with your customers has never been more important. In the age of COVID-19, restaurants need to adapt in order to survive, and having a loyalty program that allows you to connect with customers safely is a step in the right direction.
Loyalty cards aren't dead, they've just transformed to something better. Upgrade your loyalty program with a mobile tool that increases convenience for customers and helps you give them what they want.
Customer loyalty beyond the rewards program
While it's important to have a restaurant loyalty rewards program in place, your customers also want to feel like their business is valuable to you—that they matter to you. That goes beyond points and discounts, which you can show in different ways.
Engage on social media

by sharing photos they've tagged you in and replying to every comment and message.

Be transparent

with your guests when things go wrong. Don't sweep major issues under the rug as if they didn't happen. Acknowledge the issue and communicate your plan to avoid future mistakes.

Get to know your regulars.

Nothing makes guests feel more welcomed than when a server remembers their name or—even better—their favorite dish.

Celebrate your guests.

Even if a guest is not a member of your loyalty program, make the most of any data available to you by surprising them with a birthday or anniversary treat, sending them an offer for their most-ordered dish, or reserving their favorite table for them.
How to build a loyalty program with Lightspeed
Lightspeed lets you create a mobile app loyalty program for your restaurant. The loyalty product integrates with your Lightspeed POS to track customer transactions and can even be branded to keep your restaurant's image consistent throughout.
Lightspeed's loyalty program gives customers points for making purchases at your restaurant, and they easily keep track of their points via your branded mobile app, and then redeem rewards for discounts and freebies. Customers can even pay for purchases directly through your mobile app, providing them with a seamless and contactless customer experience.
With automated integration into Lightspeed Restaurant, you can see how much your customers are spending and on what so that you can send them targeted rewards and offers to make them more likely to spend with you.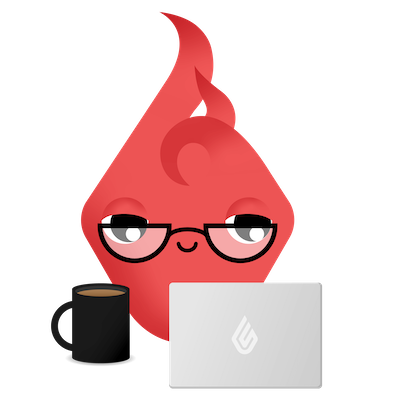 News you care about. Tips you can use.
Everything your business needs to grow, delivered straight to your inbox.