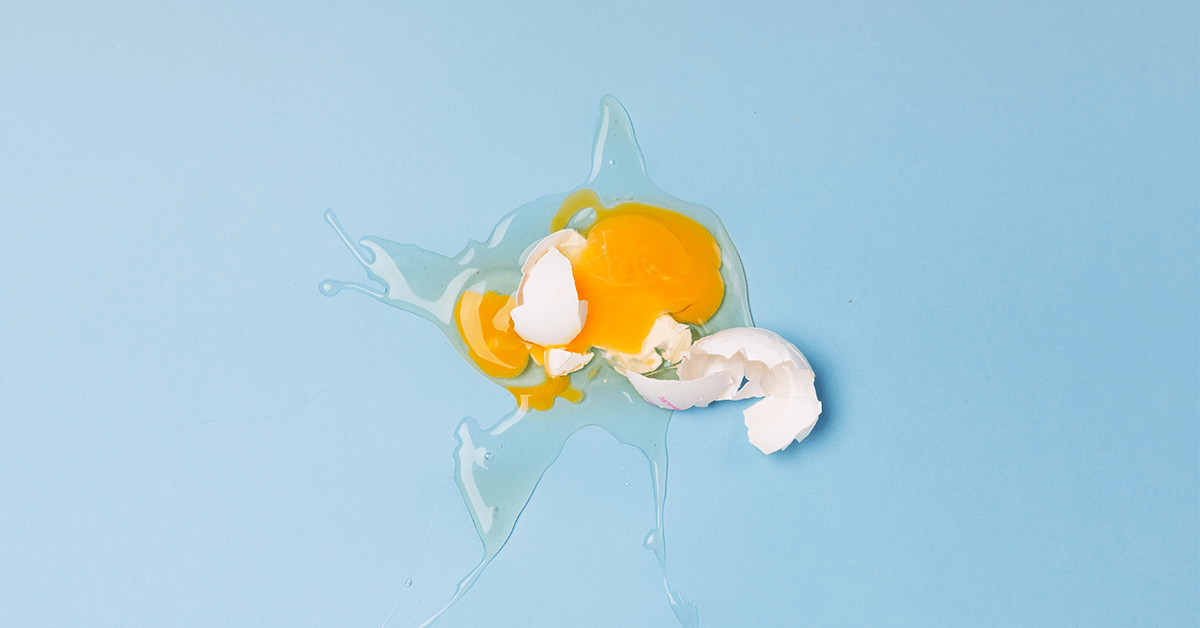 The restaurant business is a tough one to succeed in.
A study by Ohio State University on restaurant failure rates found that 60% of restaurants don't make it past their first year and 80% close within five years of their grand opening.
Starting a restaurant requires a vision, the perfect location and lots of capital. Staying in business demands savvy leadership, experienced staff, a delicious menu and a little bit of magic.
But why do restaurants fail? Researchers at Cornell University found that the main reasons for restaurant failure are preventable, so we spoke with restaurant owners and experts and curated a list of reasons why restaurants fail and how to overcome those hurdles.
The good news: Everything on this list is preventable if you put the work in.
Why do restaurants fail?
Lack of vision
Not enough industry experience
Not enough operating capital

Poor location

Not knowing the numbers

Ineffective menu pricing and planning

Failing to adapt

Being too trendy

High staff turnover rates

Inconsistent food and service

Not enough repeat customers

Mixing family and business
Venture on, brave restaurateur!
Want to run your restaurant at full speed?
Learn more about Lightspeed's complete restaurant management system
1. Lack of vision
According to the Cornell University study "Why Restaurants Fail," restaurants close because their leadership lacks a clear vision for the restaurant.
A restaurant's mission statement and vision and are more than just its concept and menu—they should be at the center of every business decision. Mission and vision steer branding initiatives, inspire the customer service and create a staff culture.
How to succeed:
In order to make business decisions that are in line with your restaurant's mission, you need to write a clear mission statement for your restaurant. The simplest way to do this is to ask yourself why you want to open your restaurant.
Let's say your dream is to open a taco restaurant. If the reason why you want to open this restaurant is to get rich, stop right there and look for a job in investment banking.
If your reason for opening a taco restaurant is to share the food, culture and feeling of home that you grew up in Mexico City with Montreal, then you're going somewhere. This mission statement will inspire the menu (family recipes and classic dishes found on the streets of Mexico City) and your restaurant's values (hospitality, warmth, generosity, etc). These values will then inform all of your business decisions, from how you treat your customers (like family) to what your logo and the interior design looks like.
If you want to create a thriving restaurant, you have to create a clear vision and mission for your business.
2. Not enough industry experience
Kristen Corral, co-owner of the Las Vegas restaurant Tacotarian, says that a lack of experience working in the restaurant industry can lead to the naive belief that success will just happen. "I've seen a lot of aspiring entrepreneurs make the mistake of thinking that because they're a great cook they will be great restaurant owners," says Corral.
Just because you're a great cook doesn't mean you'll be a successful restaurant owner. It takes years of work in the trenches to learn the ins and outs of the industry. If you don't know how to run a restaurant's financials (and fail to hire people tho do) you're likely to fail even if you serve great food.
Think about it. It's not just about serving great food. Although that's a big part of your success, menu items need to be strategically priced so that revenue covers your cost of goods sold (COGS), labor and overhead costs.
"Owning a restaurant takes all kinds of skills that include business management, financial management, marketing, etc. If you don't have all of those skills it's important to put people in place who do. Otherwise, it will be incredibly challenging to succeed."
3. Not enough operating capital
According to a survey conducted by RestaurantOwner.com, the median restaurant start-up cost is $375,500.
Opening and operating a restaurant is expensive. Countless restaurant owners have made the mistake of spending all their money opening a beautiful space with an Instagrammable bathroom and brand new kitchen appliances, but then don't have the sales to keep up with their expenses.
"I think that oftentimes new restaurant owners get hyper-focused on making their new venture perfect visually without the thought of what happens after the doors open. Not every restaurant is an immediate hit. Owners need to have enough operational capital to keep the lights on and doors open until they get a steady flow of customers. If entrepreneurs blow all their capital up front they could easily fail within their first year," says Corral.
How to succeed:
There are a lot of expenses that go into opening a restaurant. From your lease, renovations and kitchen equipment to your labor expenses, marketing and food costs.
We suggest starting from the ground up. Your restaurant's location will determine everything from how many customers you can serve (and how much revenue you can potentially make per service) to how much staff you need to hire and how much you pay for utilities like heating.
4. Poor location
As the old saying goes: Location, location, location.
Where you decide to set up shop is incredibly impactful: it will impact your labor costs, utility bill, marketing and overhead expenses.
When you factor in things like the cost of the commercial space lease, permits, renovations and building inspections, finding the right neighborhood to open a restaurant in is a critical step that can dictate your restaurant's future profitability.
How to succeed:
Tom Scarda, CEO and Founder of The Franchise Academy, says that restaurateurs shouldn't undervalue the importance of thoroughly researching a restaurant location. It's probably the most impactful and important decision a restaurateur can make. Assess a location based on these factors:
Competitors:

How many businesses are there in that area that are similar to yours?

Foot traffic:

Is the neighborhood densely populated? Can you rely on walk-in customers or will you need to invest more in marketing to attract customers?

Clientele

: Is the neighborhood known for attracting the type of customers you're catering to? Does your target customer live in this area?

Ambiance: Visit the neighborhood during the day and at night. Does your business fit into the neighborhood's vibe?
Accessibility:

Is the commercial space easy to access via public transport? Is there parking?
Make sure your restaurant location attractive and accessible for your target customer, that there's enough foot traffic to keep you busy each service and that the neighborhood's population corresponds with your target customer.
Next, you need to crunch some numbers and find out how many customers the space can comfortably seat and how much revenue you need to make per service to cover all your business expenses.
We're not going to cover how to do that here, but you can read our blog that extensively covers how to find the right commercial space below.
5. Not staying on top of your business's numbers
Another reason why restaurants fail is that their decision-makers don't know the business' vital statistics or how to interpret them. Restaurateurs may misinterpret profit and loss statements or payroll reports and spend beyond the business' means, which ultimately hurts their profit margins.
How to succeed:
Review your point-of-sale system's reports on a regular basis. Make business decisions based on data, instead of guessing, and use your readily available reports to make sure you're hitting your goals.
If numbers aren't your thing, then partner with or hire someone with expertise to help you out. Staying on top of your numbers and making smart business decisions is what separates passionate cooks and chefs from the successful restaurant owners.
6. Ineffective menu pricing and planning
As a rule, about one-third of a restaurant's revenue gets allocated to the cost of goods sold (COGS). Another third is used to cover labor expenses, and the leftover revenue needs to cover overhead expenses like rent and utility bills.
Once COGS, labor and overhead expenses are paid, whatever is left over is profit. The average restaurant only nets between 2% and 6% profit.
Those profit margins are razor-thin. he margin for error is as well. As a result, menu pricing and food costs become incredibly important for a restaurant's success.
How to succeed:
Each menu item's price needs to cover all a restaurant's expenses and cut a profit. To do that, you're going to need to crunch some numbers.
We've published articles to help you do just that:
Start by

calculating your ideal food cost percentage

Re-price your menu items to assure that you're turning a profit on each sale
Food waste is also a huge revenue-killer. Try to incorporate the same ingredients into multiple dishes to reduce food waste. Remember: Money spent on wasted ingredients is essentially a loss. Offset losses wherever possible.
7. Failing to adapt
You may have inherited a restaurant that's been in the family for two generations but has been having trouble attracting the new wave of consumers. Restaurants that don't adapt are doomed to fail, especially if their restaurant was capitalizing on a trend in the first place.
How to succeed:
Look for ways to innovate while sticking with your restaurant's mission and vision. Here are a few ways to update an outdated restaurant:
Get online or get left behind.

Does your

restaurant have a website

? Is the menu easy to find and read online? Does your restaurant have a Google My Business listing? Is your restaurant active on social media? If you answered "no" to any of these questions, it's time to get your restaurant into the digital age.

Update your menu.

More than ever, diners are looking for restaurants that can accommodate dietary restrictions. While you don't have to turn your barbecue restaurant into a vegan joint, your restaurant can become more attractive to customers with dietary restrictions by labeling menu items as vegetarian, vegan, gluten-free, dairy-free, etc.

Embrace technology.

There are tech solutions available for every aspect of the restaurant industry. Get a POS that can give you business-changing data. Partner with a

delivery company

to reach more customers. Establish a

loyalty program

at your restaurant to turn first-time customers into regulars.
Bring your restaurant into the present by embracing change in order to secure its future.
8. Being too trendy
Trends like froyo, cupcakes and matcha come and go. Restaurateurs hop on the bandwagon and open up self-serve froyo shops, cupcake bakeries or matcha cafes when they become popular, resulting in the oversaturation of these concepts. When there is a lot of competition, your restaurant must stand out to survive.
How to succeed:
Be wary of going into business just to capitalize on a trend. Do your research and make sure your area isn't oversaturated with similar concepts.
If you decide to go for a trendy concept, make sure you're prepared to outdo your competition. Be creative with your marketing. Hire the best talent, especially for management positions.
9. High staff turnover rates
With an annual staff turnover rate of 70%, it's no wonder that three in five restaurateurs cite hiring as one of the main struggles of running a restaurant.
It's difficult to find and retain experienced restaurant staff. Wages are often comparatively low, roles in the industry are often viewed as temporary gigs rather than careers and there is never a shortage of employment opportunities at other restaurants.
How to succeed
Have you found your dream team? Ensure that they stay at your restaurant by increasing wages (or even switching from tipped wages to salaries) and providing professional development opportunities. When you invest in your staff, they'll see a future at your restaurant, which will prolong the life of your business.
10. Inconsistent food and service
A restaurant's reputation is incredibly important. Customers trust the reviews of others because those opinions validate their choice to try (or avoid) your restaurant.
Consistently great service and food is the key to positive reviews; there are no shortcuts. Foster a work culture where each employee feels invested and committed to the restaurant's success.
How to succeed:
Assuming that your service and food quality is consistent, the next thing you can do to convince more people to book an online reservation is to respond to negative online reviews. According to ReviewTrackers, 44.6% of consumers are more likely to visit a business that actively responds to its negative online reviews.
But there's a right and a wrong way to respond to negative reviews. Responding correctly can win more business.
Next, you want to promote your positive reviews, which act as social proof that your restaurant is a great choice and convinces first-time visitors that they won't be disappointed.
With permission, you can find creative ways to promote your positive online reviews and win more business.
11. Not enough repeat customers
It's no secret that repeat business is important for a restaurant to succeed long term. You need to foster a loyal fan base while attracting first-timers (but that's where positive reviews come in handy).
Sure, consistent food and service are also key to repeat customers, but incentives and a loyalty program can encourage customers to make visiting your restaurant a routine occurrence.
According to global management consulting firm Bain & Company, growing your repeat business by as little as 5% can increase sales by up to 75%.
Loyalty programs can help you incentivize repeat visits. Since they're synced with the restaurant's point of sale's customer profiles, restaurateurs can personalize the offers. For example, they can create an automated campaign where, on a customer's birthday, they receive a special promotion by email.
The possibilities are endless. Tap into a loyalty program to create personalized offers and incentivize repeat customers.
12. Mixing family and business
Family-owned businesses are responsible for 64% of the United States' GDP. According to Cornell University, however, when family gets in the way of business, restaurants can fall apart.
The study found that "successful [restaurant] owners were single, divorced, or good at balancing their family and work lives" while "failed owners were no longer willing to make [the] family sacrifices [required to run a restaurant.]"
How to succeed:
Hire help!
If your family owns a restaurant, it may be difficult to give up control and trust people outside of the family to work in and run the business. However, delegating is crucial for the success and longevity of the restaurant.
When you hire staff to handle your restaurant's day-to-day operations, your family is free to focus on bigger picture tasks that can grow the business. Hiring help also improves work-life balance. When your family can leave work behind at the restaurant and recharge at home, they can perform better on the job.
What percentage of restaurants fail?
A study from Cornell's school of hospitality on restaurant failure rates found that 30% of all restaurants go out of business within their first year.
When it comes to independently-owned restaurants (versus corporate-owned chains), the odds of making it past the first year of business are only 10%. Seven in 10 restaurants close after three to five years in business.
While the odds of survival aren't stacked in the restaurateur's favor, these figures are great fuel for hard work and tenacity. Once a restaurant gets past its fifth year of business, it's very likely to stay open for at least a decade.
Challenge yourself and your team to do everything possible to get past the first five years of business. While operating a restaurant is never without its challenges, you will face and survive many obstacles in those first five years and will be able to overcome them with greater ease the next time you encounter them.
Editor's note: If you've yet to open your restaurant and want it to avoid making common mistakes, download our free 9 Step Restaurant Survival Guide.
How long do most restaurants last?
Some restaurants close their doors after a year, while others stay in business for generations.
So, what's the average lifespan of a restaurant? Most restaurants last eight to 10 years.
Why do restaurants fail? Our top takeaways
It's difficult to make it in the restaurant industry. With lots of competition, high staff turnover rates and low-profit margins, it's no wonder that most restaurants fail within a year of opening.
Fortunately, you can learn from the mistakes of restaurateurs who have come before you. Avoid these top restaurant mistakes to increase your restaurant's lifespan.
Are you thinking of opening a restaurant and want help? Your restaurant's point of sale is at the center of your front and back of house management. Talk with our experts today and discover with Lightspeed can do for you!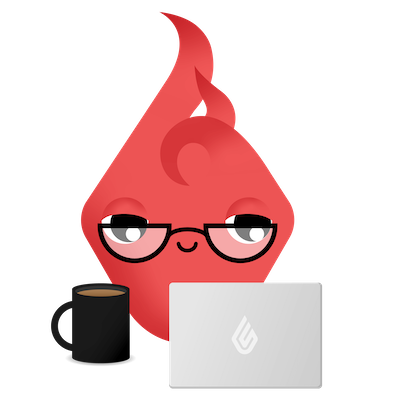 News you care about. Tips you can use.
Everything your business needs to grow, delivered straight to your inbox.