Wingmans started life feeding hungry festival goers from a food truck in 2015. Soon their popularity started to outgrow their metal box. Three years later they settled into their first location in Kilburn, West London.

They've since spread east to Shoreditch location, which started as a production kitchen and then became a dark kitchen from which they handle a food delivery service as well as cook up their renowned homemade sauces. In August 2020, they opened the doors of their newest location in Soho.

But what makes Wingmans stand out among the multitude of quick service restaurants in London? Gourmet chicken wings tossed in delicious original sauces certainly play a part. But the food isn't the only thing Wingmans get right.

It may have settled into permanent locations, but Wingman still wishes to maintain the energy and exuberance the festivals they started life at. To do that, they're careful to foster a fun, lively environment in their restaurants, centred—of course—around great tasting wings.
Equip your business for short and long-term success
Lightspeed Restaurant ePOS provides your restaurant with tools for longevity. Download our free casual dining guide and learn how to build a more resilient business.
Mastering menus with Lightspeed
Wingmans adopted Lightspeed ePOS back in March 2020, just before the UK's first lockdown took full effect. There was still time, however, for Operations Manager Matteo Guglielmi to see the benefits it made to Wingman's operations.

Where it helped Matteo the most was in making quick menu changes straight from the ePOS system.

"With many legacy systems, if you want to add new items or modifiers, you need to go through a process of telling them what you want to change, and they apply it. That usually takes between 24 to 72 hours. Lightspeed lets me instantly add menu items in the back office."

Finding new ways to reach customers
Before lockdown, Wingmans was offering delivery through Deliveroo and UberEats, but the process of reconciling orders from both platforms on a different iPad was using up unnecessary time and space.

"Soon after COVID-19 hit we adopted Deliverect," says Matteo. "We basically kept the restaurant and the company alive through delivery. It was a new thing for everyone, but we were amazed at the turnover we were making."

With Deliverect, they receive their delivery orders from a single screen, no matter which delivery platform the order comes from.

Despite having delivery as fallback during lockdowns, Matteo and his team still miss the energy and rowdiness of having customer's on-premises.

"That's why we're in this business, after all," says Mattheo. "Being in direct contact with our customers, seeing their faces when they get our wings, that is what drives us. But right now we're doing all we can do to reach our customers."

One way they're doing that is through their new webshop, where they sell their signature homemade sauces, cookbooks and DIY meal kits. Matteo manages stock between online and offline sales through an integration between Lightspeed ePOS and Marketman.

They record their inventory using Market Man, which syncs with their Lightspeed ePOS system so staff can assign inventory items to different menus. The integration hasn't only allowed for better stock control. It also allows them to track both production and sales of their DIY kits, available online to customers.

"The DIY Kits are produced in our Shoreditch production kitchen, the stock we sell through gets recorded on Market Man, which is able to transfer that data to our Lightspeed ePOS in Soho. From there we can track them easily."

A positive view of the future
When asked about the future of the hospitality industry, Matteo expressed hope for smaller businesses.

"During the pandemic, people have seen the value in small, independent businesses, and bigger chains are losing out because of that. People have come to trust smaller chains more," he says.

"Wingman's doesn't wish to be one of those big chains that only look at numbers, automate everything and lose their human touch. They work too much like a machine. It's impersonal and the customer feels that. We want to grow, of course, but we also want to stay true to our roots."

With Lightspeed, Wingmans is confident they can grow into new locations easily, without losing their prized customer service or the human touch that makes their offering so unique.

"One thing we really like about Lightspeed is that it allows for restaurants to scale products and menus. When we spread to more locations, it will be as simple as opening a new account, copying the menu from one of our three existing sites, switching the tablets on and opening the doors."

Want to know how Lightspeed can help you do the same? Let's talk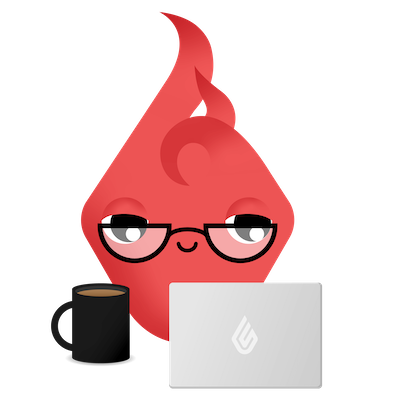 News you care about. Tips you can use.
Everything your business needs to grow, delivered straight to your inbox.