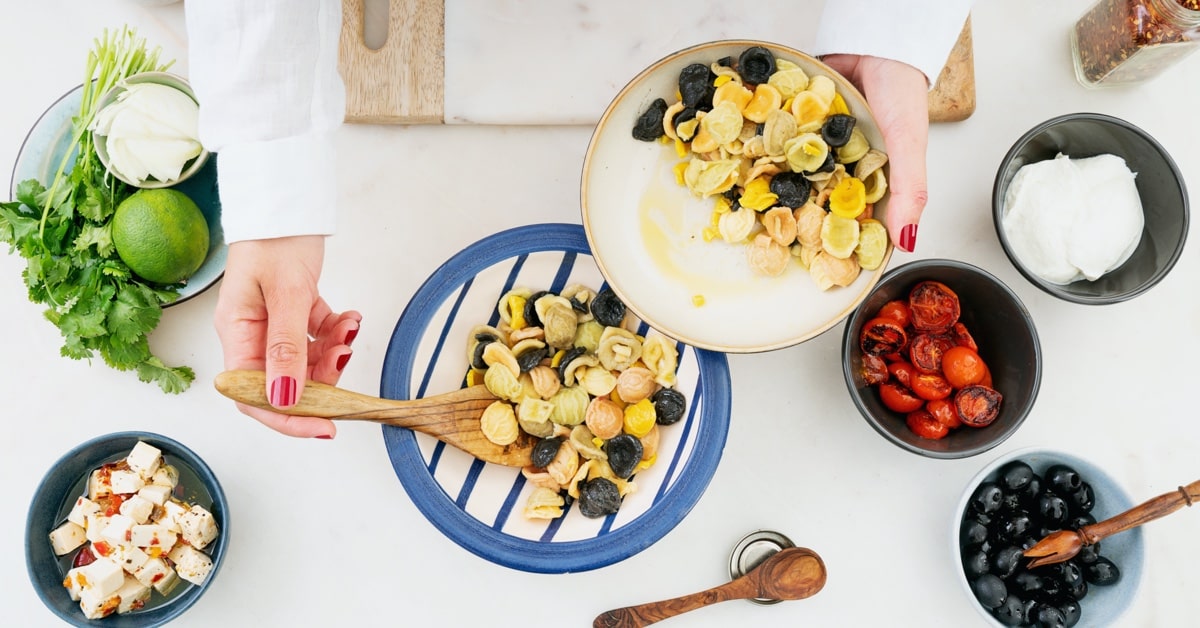 The clubhouse restaurant is an extremely important revenue driver at any golf course, especially because you don't have to be a golfer to enjoy its services. If you think about it, the average amount of time any player spends at your golf course is between 2 and 5 hours. During that time it's almost guaranteed that at some point your guests will be hungry.
To encourage customers come and dine at the golf course, golf managers need to be on top of modern marketing trends in the restaurant industry.
If you are looking for ways to attract non-golfer diners, want to drive more lunch rush patrons, or want to get more players eating in the club house, we made this list of 25 golf course restaurant marketing tips for you.
1. Get a website
Not having a website equals no views, no clicks, and no reservations. If you want to start marketing your restaurant digitally, you'll need a website with marketable content. We recommend hiring an agency that builds websites for restaurants and knows what they're doing when it comes to setting up trackers and landing pages so that you can measure conversion and ROI once you start marketing your golf clubhouse restaurant online.
The aesthetic appeal of your website is also something that can't be overlooked. For many golf operators, having an eye-catching page is seen as optional or even a useless expense. However, people are quick to leave a website if it seems sketchy or if the design isn't intuitive. So it's up to you, either invest a small amount of money in a basic website that doesn't convert or build a strong webpage that attracts customers and in turn, increases your revenues.
2. Take good foodie pics
No one will want to eat at your restaurant if you don't show your delicious menu. Hire a good photographer, get artistic with your plating and, put some beautiful pictures of your best dishes online and in your menu. People eat with their eyes first, this process is hardwired in our brains and explains why people prefer menus with pictures. So make sure you have quality material that makes your customers think, "that looks good!" This kind of content can be cycled on your website, blog, and social media too. It's important that you get this one right because it's critical for creating a brand that customers want to engage with.
3. Be Instagram stars
Get an Instagram for your restaurant right now and start building your following if you haven't already. This is a free promotional tool that no clubhouse restaurant should overlook. Eating out is a sensory experience and getting people in the door requires that you promote visuals on every online channel. Take all those awesome foodie pics you took earlier and cycle them through your Instagram on the regular. Food is one of the most popular subject matters online. There are thousands of foodies and influencers on Instagram that are constantly on the hunt for unique meals and venues. With proper content, you will be able to leverage their network and grow your online presence organically.
4. Show off your staff!
Give your audience an idea of the kind of service you guarantee when they show up. Posting pictures of your staff online through your website and social media puts a personal touch on your clubhouse marketing and lets customers know what to expect when they come in to eat a meal after a round of golf. Celebrate an server's birthday or showcase a chef's talent, empower your employees while you pique your audience's curiosity. People love behind the scenes content, it creates a sense of exclusivity and gives a personality to your online presence.
5. Manage your Yelp account
Reviews about your restaurant will show up on Yelp whether or not you sign up. In light of this, it's best to take every action you can to make sure this website works for you and not against you. That's why I recommend updating your Yelp profile with excellent photography, current menu offerings, correct business information, and responses to reviews. In most cases, diners will check reviews of a restaurant online before making a reservation so make sure your page is looking up to snuff.
6. Reach out to food bloggers and reviewers
Once you regain control of your online review pages, you'll want to get a few professional reviews. As previously mentioned, good online content will naturally attract influencers and generate reviews but you can't solely rely on this. Reach out to restaurant journalists, bloggers, and critics to come and visit your restaurant. A good review in a local paper can generate tons of interest and word-of-mouth. Likewise, online endorsements are valuable because they'll exist on your review pages forever and you can share them on social media. Food bloggers are an effective and inexpensive place to start, look for ones with a following of 10k to 50k.
7. Start a customer loyalty program
Chances are you have regular golfers who come to the clubhouse restaurant for food and drinks after every round. As a golf operations manager, you have to find ways to generate more of these customers while retaining current ones. One of the best ways to do that is with a customer loyalty program. Loyalty point rewards software can help with encouraging people to come back while also providing priceless data about customer behaviour and your operation. A common oversight golf operators make is building a one size fits all program for every customer. While it's the simpler strategy to implement, it could also become counterproductive towards your goal of increasing revenues.
8. Google Adwords
While it can be daunting to launch an AdWords campaign, it's incredibly helpful to make sure Google is showing your name when people look for restaurants in your location. If you need help, there are a ton of online resources for understanding how AdWords works, or you can hire an outside consultant. AdWords can be expensive, and the ROI is only there if you do it right. Make sure your targeting and keywords are clear and specific and try small (inexpensive) experiments until you find a formula that works.
9. Send out an email newsletter
Do you collect the emails of your loyal customers and do you regularly email golfers about course updates or clubhouse restaurant promotions? If not, it's time to do that. Email is still an incredibly valuable marketing tool, especially for those who are loyal to your business. Use a template to put together a nice looking email and let your customers know about your new menu, weekend special, or next event.
Of course, it always helps when your tee sheet system and POS software collects and stores the emails of customers who book online automatically. Make sure you collect every email you can, this vital contact point is key for ensuring customers who have already frequented your business know about events, deals, and new menu additions.
10. Advertise on Facebook
Right now, Facebook is one of the cheapest digital marketing platforms. Efficiently target people in your locale with targeted ads that show based on interests, demographics, and past interactions with your website. Much like Google, you can retarget people who have interacted with your site.
When you advertise through Facebook, remember that this audience doesn't necessarily have a need like they do when they Google your business, instead use Facebook to raise awareness. Facebook is also your access point to Instagram ads so, once your Instagram has a following and a portfolio of pictures posted consider advertising on this platform as well.
11. Sign up for delivery services
Does your golf course operate in a seasonal market? During the downtime you can sell food to online delivery services like GrubHub, Uber Eats, Foodora, Just Eat, or Skip The Dishes. It's the perfect way to generate a little bit of extra revenue during the slower times and increase awareness about your golf operation and restaurant. Don't get me wrong, this strategy could also help increase revenues year round but its importance will considerably increase during downtimes as foot traffic decreases. If you have a cloud-based POS, it can integrate with these food delivery partners to simplify e-commerce, processing, and food delivery.
12. Offer discounts, contests, and coupons
Coupons, contests, and discounts are a great way to get budget conscious customers interested in visiting your restaurant. Discounts, and coupons can be easily promoted online through your website, on coupon platforms like Groupon, or with email marketing. Contests have a slightly more viral quality and are more likely to get people sharing and talking about your brand online, golf managers can throw fuel on the fire by paying to boost the post. If you want to generate a lot of new interest in your course and get people talking about your clubhouse restaurant, this is a great starting point.
13. Change up the menu design
Menu design often has a direct effect on revenue. Have you analyzed current menu offerings? Are you losing on specific items while under promoting others? We put together the perfect guide for crafting a menu strategy, see our blog post How to Craft the Perfect Menu for Your Golf Course Restaurant.
14. Make use of online reservation tools
Use your website as a booking platform and reduce the headache of taking a call, fielding a reservation, finding an open table, and losing revenue from cancellations. Online reservation tools provide a clear call to action on your website that invites users to make a reservation immediately. Using an online reservation strategy simplifies the booking process and will ultimately drive patronage and income. It will also considerably reduce your operational costs as you will need less employees to manage the restaurant.
15. Have a sleek and functioning online menu
With the number of dietary restrictions and the wide range of tastes and restaurant options, not having an online menu means people won't even bother trying your restaurant. 86% percent of diners check out the menu online before dining out, so its an absolute must. Introducing an online menu with clear options and sleek design will improve both your search result ranking and the number of reservations you drive to your restaurant.
16. Tweet, tweet, tweet
Do you regularly tweet about your golf course and restaurant? Ideally, you should tweet about anything at least once per day. Deals, memes, new dishes, and events are examples of the kinds of content you should be tweeting about. To maximize effectiveness, make sure your tweets are well timed, a message sent just before lunch could remind someone about your restaurant right in time for the lunch rush. Also, ensure that all your social media platforms are aligned and working together in generating traffic towards your website and ultimately, your facility.
17. Turn your customers into content creators
After you get your clubhouse restaurant on Facebook, Twitter, and Instagram customers can interact with your brand by posting about your restaurant, tweeting, or sharing and tagging you in a photo on Instagram. We want customers to do this because it is incredibly powerful free publicity. If you find someone who has been posting about your restaurant, reach out and ask if it would be ok to repost their pictures. It's the perfect way to show that people love your food while making guests who promote your restaurant feel special. One way to stimulate user-generated content is to introduce contests, develop a branded hashtag, and creatively encourage social posting on the in-house menu.
18. Share positive press
When you get a good review online or in the paper, put those social media channels to use. Share it loud and proud and then invest a little money into a boosted post to make sure you get the excellent review in front of as many people as possible. As for negative comments, don't worry about them and most importantly, use them in your favour. This is a free opportunity to get inside the minds of your customers and get their honest opinion which can be used to improve your service, venue space or menu.
19. Introduce appropriate background music
Studies show that background music can boost sales when played appropriately. There are all kinds of strategies for using background music to improve the customer experience. Just make sure to familiarize yourself with the research, rules, and laws concerning playing music inside a licensed establishment. Once this is done, create playlists that you can simply plug into the sound system and forget about.
20. Craft beer
Craft beer is the new cool beverage on the block, especially if you're a millennial. Go out to your local craft beer brewer and try a couple of their handcrafted beers. If you like what they have on tap, talk to the owners about serving it at your 19th hole bar. You can even work out a craft beer brand deal with brewhouses that offer white label beers. Getting on top of this trend makes your bar more exciting and can help with driving beer sales.
21. Community events
Being a part of the community is essential if you want to build up the strength of both your restaurant and golf brands. Support local farmers, host events that include activities for the whole family, host women's nights, or host a fundraiser tournament for breast cancer. Do whatever you can to show that your golf course and restaurant are an essential hub for members of the local community to relax, socialize, and enjoy life. Courses are not only for playing golf, they are also great venue spaces so take advantage of your sizeable piece of land.
22. Promote specials and deals with text messaging
Your golfers represent a captive market that will spend 2-5 hours at your facility. There's a good chance that during this time they will get hungry at some point. With text message marketing, you can market deals in the clubhouse restaurant with text messages sent directly to the player's cell phone while they are out on the course. Get software that gives you this powerful channel that allows you to put targeted messages directly on the front screen of your player's phone.
23. Make use of mobile ordering
Whether it be from a touchscreen in the golf cart or a custom branded mobile app installed on the player's phone, you restaurant can benefit from mobile ordering. Push notifications can deliver geo-fenced notifications that are delivered based on the user's location. Use a custom mobile app to send restaurant promotions and deals, alongside event, tournament, and golf-related announcements directly to the user's phone. This strategy could also be combined with text message deal promotion where a person can take advantage of discounts AND have their meal ready as soon as they finish playing.
24. Introduce self-order POS systems
Modern self-order POS systems are becoming increasingly popular at independent restaurants. Modern cloud software makes it possible to go where the big restaurant chains have pioneered. Reduce costs and inefficiencies in the kitchen and restaurant floor while improving ordering accuracy, freeing up time for staff to actually sell the menu, and improving the customer service.
25. Start Using Snapchat
That's right, Snapchat for business is a great method to help your restaurant! There are a few main ways the platform can help drive traffic to the golf course.
First, start a Snapchat for the restaurant or golf course, and start featuring behind-the-scenes views of everything happening. From there, you can create a custom Snapcode for your account that drives viewers back to your website. You can also buy paid ads to appear as Snap Ads around town or your competitors, to push your new Snapchat You can also create Geo-Stories, which allow your customers to add to the golf course's Snapchat story, viewable by anyone looking at your business on the map. This encourages your customers to post on your story, enhancing engagement and allowing others to see their experiences. Once again, keep in mind that creating synergies between your social media platforms and ensuring they're working together is key.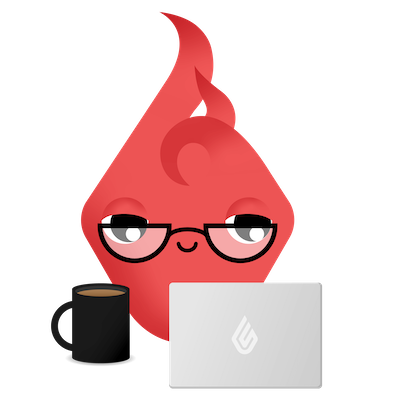 News you care about. Tips you can use.
Everything your business needs to grow, delivered straight to your inbox.