Before opening a bar, make sure you have people to keep it going. That should at least include bar staff—but consider other hospitality staff like hiring waiters and chefs if you want to serve food or deliver high-quality customer service beyond the bar.

In this post, we'll take you through some of the essential bar staff duties and responsibilities required to run a successful bar. Happy hiring!
General Manager
Every team needs a leader, and that's true of your bar staff too. A bar's general manager oversees all operations, making sure that each staff member is fulfilling the responsibilities required of them and maintaining the standards of the establishment.
A General Manager is also responsible for hiring, training and supervising new staff. That can be a mammoth task, especially when dealing with a large team.
Bar or pub ePOS technology can greatly reduce the time involved in training new staff, freeing managers up to focus on other responsibilities such as:
Developing marketing and promotional plans for the restaurant

Overseeing

stock control

, and placing purchase orders

Administer payroll and manage restaurant budge

Enforce standards and promote your restaurant
What makes a good general manager?
Of all the bar staff duties and responsibilities, the general manager is perhaps the most important. They're natural leaders, able to guide and mentor their team to deliver the best service possible.
The way a general manager manages their team sets the tone for the entire establishment. Erratic managers will leave their team feeling on edge. That feeling can spill out into the floor and ultimately affect customer service.
A good general manager therefore prizes patience and mutual respect. They empower staff, help them realise their value, and compel them to take pride in their work.
General managers also require composure. Bars can be stressful places to work. If the manager isn't on top of things, the whole ship can sink.
They're are able to keep their cool under pressure, are quick thinkers and astute problem solvers—able to deal with unexpected situations as they arise.
Bar manager/bartender
A bar manager is responsible for the running of your bar. That includes responsibilities such as:

Controlling stock levels on both alcoholic and non-alcoholic beverages

Negotiating supplier contracts

Holding the

appropriate licenses

Dealing with drunken guests

Supervising other bartenders
What makes good bar staff?
A bartender must not only possess basic bar skills (slicing limes, pulling pints etc.), they must also have a detailed knowledge of the composition of different long and short drinks.

An experienced bar manager has an extensive repertoire of handy bar tricks, which they impart onto the colleagues they supervise.

The fact that bar staffs' work is done in the gaze of the customer means they should always exude an image of professionalism and work with flair and dynamism. They should also possess some knowledge of basic bar management.
Barback
A barback's role is to ensure that the bartender has everything they need during service to keep everything running smoothly: clean glasses, enough garnishes, liquor, beer and spirits, ice cubes, etc.
Similarly to bussers (see below), they're also responsible for keeping the service area tidy (cleaning up spills and broken glasses) and running to the walk-in to restock whatever's running low.
What makes a good barback?
Suzannah Gerber, food and beverage industry consultant and owner of Haven Foods, says that barbacks are a crucial part of a high-volume team, and they absolutely possess different skills than other service members.

"Barbacks need to keep an on inventory levels at all times during service and be aware of the movement and flow of orders and flight path of the bartender," she says. "They also need to be strong enough to carry heavy items like kegs and be able to repair clogged taps or ice machines at a moment's notice. A jack-of-all-trades barback can make huge differences in a bar's service and flow"

Busser
Bussers are the unsung heroes of any hospitality business. Their role is often seen as minor. Like any bar staff, however, they play a part that the whole operation would fall apart without.
Bussers are largely responsible for clearing glasses or plates from a customer's tables when they're finished, bringing them to the back of the house to be cleaned. It is perhaps the least glamorous of all other bar roles, but hardly the least important.
What makes a good busser?
A good busser is attentive. They don't take customers' glasses or plates away until everyone is finished. That requires a balance which sets them up to be great waiters or bartenders, which they most often go on to become.

Despite their somewhat menial positions, bussers should be well presented and have enough knowledge of the ins and outs of the establishments to answer any basic questions customers may have.
Sommelier
Most bars have no need for an in-house sommelier, they're one of the lesser know bar staff duties and responsibilities. If you want to specialise in wine, however, having a sommelier could really make a difference.

Sommeliers are experts in all things wine. They train for years to acquire a profound and intimate knowledge of every grape, vineyard and vintage out there. They're true masters of their trade, carrying out such roles as:

Developing and curating

wine lists

Recommending wines to customers

Maintaining relationships and negotiating contracts with vineyards and suppliers
What makes a good sommelier?
A good sommelier is open and approachable. They're walking wine encyclopedias and should have the right wine to recommend to any taste, for any occasion, to complement any dish
A good sommelier's senses have been trained and fine-tuned to know wine inside and out. They should be an attentive listener, attending to guests and understanding what they want.
Bar Staff Duties & Responsibilities: invest in your staff.
We hope you found this post useful, and that you're one step closer to realising your dream and igniting your potential. Just remember that you're not alone, there are always solutions out there just waiting to drive you forward.
Want to know more? Talk to one of our experts.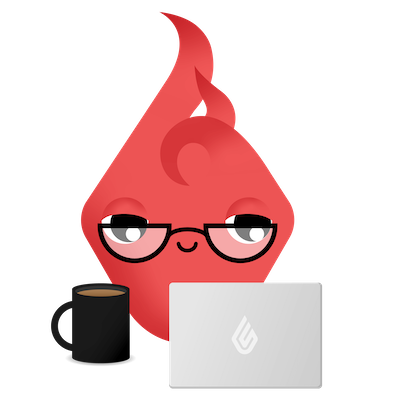 News you care about. Tips you can use.
Everything your business needs to grow, delivered straight to your inbox.