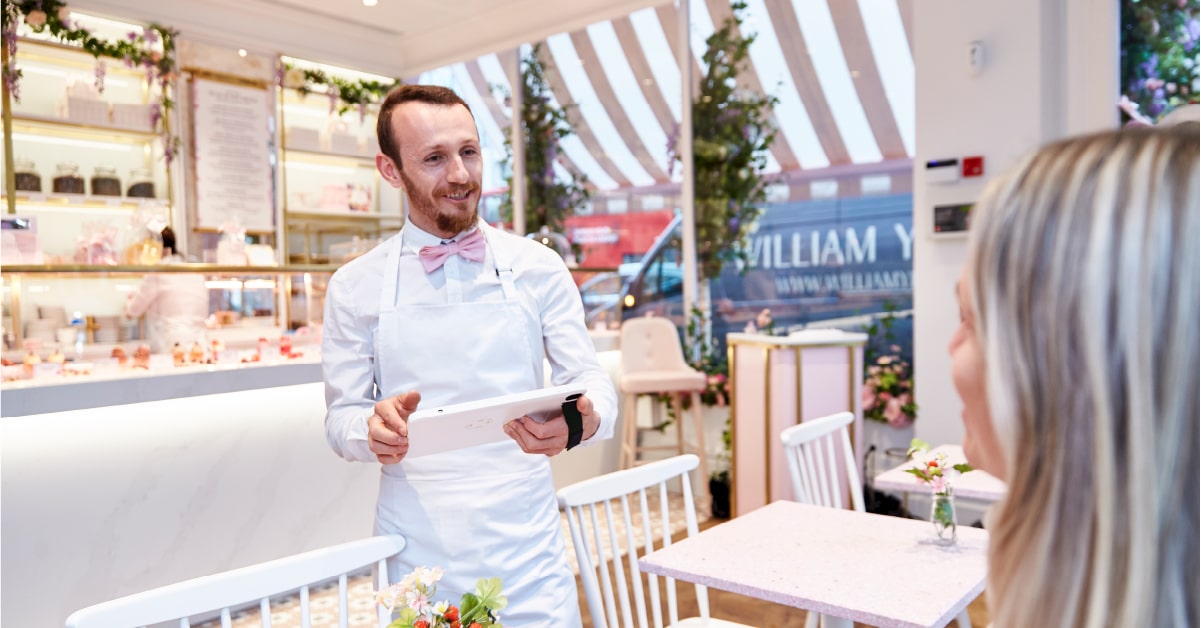 Being a server at a restaurant is hard.
The best servers are master multi-taskers, schmoozer extraordinaires and part mind-readers. Plus, your on-the-job performance can have a huge effect on a restaurant's bottom-line and your tips.
While much of a server's personality is already ingrained, other aspects of service (like how well they know the menu, wine pairings and how they interact with customers) can be learned.
So what does a server need to do to take their service from ordinary to extraordinary? We sat down with three restaurant industry insiders Erik Baylis, Caroline Markham and Carol Thomas to get their tips and tricks on how to be a good server.
In this blog, you'll learn:
Let's dive in!
Deliver perfect service every shift
With Lightspeed, you can create and customize your menu and floor plan, take orders and fire them to the kitchen instantly, accept payment and split the bill however customers' want. It's the POS for modern restaurants.
How to get more tips as a server
Thanks to most restaurant tipping structures, servers are in a unique position to earn more based on how well they serve guests on any given shift. There are many tricks to improve your service (which we'll get to later on), but here are five proven ways servers can earn more tips during each service.
Connect with your customers

Upsell customers on the experience

Never make assumptions

Be efficient

Handle campers diplomatically
Connect with your customers
While it can be hard to do so—especially with a million things running through your mind at any given moment—a server's top priority needs to be creating amazing dining experiences for each guest they serve.
They can't just go through the motions and rehearse the same spiel with each customer. Great servers connect with each guest differently. Those who succeed generate more tips, repeat customers and table sales.
Start by being personable and introducing yourself by name. A 2009 study found that servers who introduce themselves by name saw a 23% in their tips.
A separate study found that telling a joke to your guests can increase tips by 40%. Laughter can also create fond memories and increase the probability of creating a regular customer.
Upsell customers using personal experiences
Upselling is a sales strategy where servers recommend higher-priced menu items based on the conversations they have with guests about their likes and preferences. Great upsellers ask discovery questions (questions that help you learn more about the guest), listen intently to their answers and recommend menu items based on the information provided.
One tried and true way of upselling effectively is to focus on how an item will complement the dining experience.
For example, rather than saying "would you like a glass of wine with your meal?", a server could say "I tried this Pinot Noir the other day and think it would pair very nicely with your filet mignon. It will enhance and bring out flavors in the meat while enhancing its texture. Would you like me to bring a glass out for you to taste?"
This approach works because you're giving context, relating it to your personal experience and selling the wine not on its taste, but how it will complement the guest's meal and enhance their eating experience.
Never make assumptions
A great server never assumes what a guest is going to order until it's inputted into the point of sale system.
Keep in mind that guests see servers as the restaurant's encyclopedia. They're going to ask you questions about your specials, new menu items, your personal favorite dishes and appetizers, as well as your wine list.
Take the time to talk about the menu and learn what each guest's preferences are. In doing so, you're creating opportunities to upsell them and get a bigger tip as a result. Moreover, taking that time to schmooze helps you create a connection with the customer, which heightens the probability that they come back, leave a positive review online and suggest your restaurant to friends and family.
Be efficient
Turning tables efficiently is key to a restaurant making more money, but there's a fine line between turning tables and rushing guests. Following the steps of service will help you stay within your restaurant's average table turn time and keep a steady, predictable flow of customers—and profits.
And if you want to be a good server when it's busy, it can come in handy.
90 seconds: The server greets guests and takes their drink order.
4-5 minutes:

Drinks are delivered and the server takes their meal order.

9 minutes:

Server plates the table and adds appropriate utensils, and check to see if guests need a refill.

Food delivered:

The server asks guests if there is anything else they can bring them.

2-4 minutes after food being delivered:

The server checks in on the guests, and asks if the food is to their liking and asks if they need a refill.
Speaking of efficiency: Great servers know how to never waste a movement; they never go from one place to another empty-handed. There's always something that needs to be taken from the dining room to the dish pit, bar or kitchen, or vice versa. Even if you have your pre-assigned area, help your team bus tables, restock server stations or clear tables helps build camaraderie with your front of house and back of house team members.
Handle campers diplomatically
While it's great that your guests are having a great time and want to keep the conversation going, what they may not know is that they're throwing off your restaurant's ideal table turnover rate.
We call guests that stay at their table for a long time after they've paid for their meal "campers," and for many servers, it's one of their biggest pet peeves.
As a server, you never want to be rude and make guests feel unwelcome. Sometimes, the best way to handle a camper is honestly. Try saying something to the effect of "sorry folks, I'd loved serving you but we have another table who made a reservation that needs this table."
How to be a good restaurant server
According to the insiders we interviewed, the best restaurant servers possess three qualities:
Be adaptable

Be likable

Know your menu
Be adaptable
The best restaurant waiters understand how to read their customers and tweak their approach to their needs.
"You meet all different kinds of people, and you have to adapt," says Erik Baylis, owner of Big Onion Hospitality, which operates eight restaurants. "Some customers are really friendly and some aren't. It's about having that kind of personality where you can adapt to that and not being afraid to approach the table." For instance, maybe one table wants a few minutes of friendly small talk, while another is anxious to get their meal and get on with their day.
Caroline Markham, general manager at Eastern Standard in Boston, describes this quality as "picking up on what customers want me to do. What are they expecting my service style to be and how can I match that?"
Adaptability also extends to lending a helping hand to your team when it's needed, from helping bussers clear tables to running drinks for the bartender.
Baylis encourages staff to "treat others as if they're walking into your personal home." He explains that "if I came over to your house, I'm pretty sure you would be a good server. You wouldn't say, 'no, that's the barback's job.' You would just do it."
Be likable
A positive, can-do attitude is essential to winning over patrons and coworkers.
"If, during an interview, you ask how the candidate would handle an irate customer and they say 'well, I don't like customer complaints, that's a red flag that they're not cut out to be a server," says Carol Thomas, co-partner at Rock Creek Restaurant and Buffalo Café in Twin Falls, Idaho.
Thomas makes a point of hiring servers who are open to taking feedback. "We can have them train with another waitress if they're having trouble in one area," she adds. A good server knows how to maintain their composure in front of customers, diffuse the situation and use that feedback to get better.
Know your menu
Eastern Standard has a particularly robust training program to ensure that front of house staff, who tend to be young and eager, make a good impression on older customers who have been regulars for years.
"How do you teach a 19-year-old server just learning the ropes how to take care of people who are in their mid-forties and have seen it all? How can that server delight that jaded 45-year-old?" Markham says.
"We have to find different ways to excite them and make memories for our guests. After their initial training—which is really just focused on mechanical steps of service, teaching them how to use our POS system and getting them well-acclimated with our employee handbook—we focus on teaching them how to project knowledge, warmth and confidence with our guests."
Twice a day—once for the morning crew and once of the evening crew—a rotating roster of managers, sous chefs and others present to servers on different topics to help them be more knowledgeable in their role. For example, a recent briefing focused on the origins of their beef tartare and it's ideal wine pairings. That knowledge can help servers in their customer interactions.
After each briefing, Markham adds, "we try to spend 15-30 minutes with some kind of bonding activity or share your most recent positive dining experience or maybe something more formal and structured like a class. It's supposed to be participatory and not a lecture." For one staff bonding activity, they played the game two truths and a lie.
Still, while thorough knowledge can impress customers, that alone isn't enough.
"That's where I think a lot of restaurants fail," Baylis says. "They want a talented server who knows everything about everything. At one of my locations, I have over 300 beers. There's no way that we can find enough servers where everybody would know all 300!"
In cases where the server gets asked about a beer or other menu item they don't know about, they should be willing to find out. However, he does make wine and beer classes available to employees companywide so they can further their knowledge.
Each restaurant setting has different expectations of servers—wine knowledge might be important at a fine dining establishment, while a breakfast joint might value speed and accuracy—but adaptability, amiability, and knowledge are key to success in virtually any hospitality setting.
21 server tips and tricks
Here's a list of time-tested serving tips that all good waiters have used at some point:
Write "thank you" on your guest's checks.

Studies show

that it can increase your tips by 13%.

Speak to your guests, learn their preferences and suggest drinks, appetizers, entrees and desserts. Try to sell the experience!

Always stay positive and approach guests with a smile.

Offer recommendations to guests based on their preferences and your experiences.

Try to remember the guest's names and faces. If they become a repeat customer and you remember your name, guests will be blown away.

Know your restaurant's VIPs.

Always actively listen to your guests.

Smile at every guest you make eye contact with.

Try to not interrupt a guest's conversation.

Handle glasses by the stem and plates by the bottom. Basically, never touch the surface area that a guest will come in contact with.

Never say "I don't know". If you actually don't know the answer, respond with "let me find out".

Never remove a plate with food on it without asking a guest first. And if a guest asks you to take it, ask what was wrong with the dish.

Never swear in front of your guests, unless your restaurant's theme is like

this one's.

Be consistent with your service throughout every course.

Never let a guest over-order. Offer advice and let them know portion sizes in advance.

Don't ignore a table just because it isn't in your section. If you see someone who needs help, do. Your colleagues will love you for it.

Don't leave place settings if they aren't going to be used.

Let guests know if the kitchen or bar is out of something as soon as possible so they don't read it on the menu and get disappointed.

If one of your guests asks to speak to a manager, don't take it personally.

Always place the check in a neutral place. Otherwise, you risk letting your personal biases show, which isn't good.

Learn your restaurant's

point of sale system

like it's the back of your hand. It's your go-to tool for managing a service.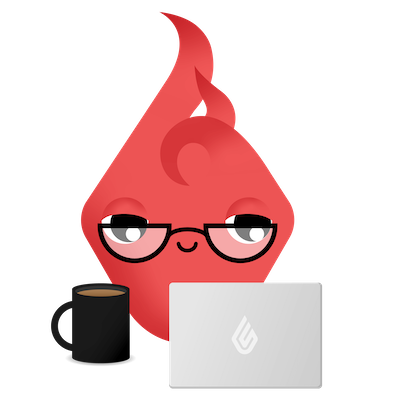 News you care about. Tips you can use.
Everything your business needs to grow, delivered straight to your inbox.