Ah, Valentine's Day—for over 1000 years it's been a pressure point for lovers and restaurateurs alike. The goal for both is to not disappoint. As a restaurateur, you just need to hold up your end of the deal.

But how exactly? That's what we explore in this article.

You may have worked dozens of Valentine's Days throughout your career but as trends, technology and social norms evolve there's always something new to learn about how to make this romantic holiday one for the books.

Let's dive in.
Why should restaurants care about Valentine's day?
Like most public holidays, Valentines Day can be a big revenue booster for restaurants. In 2021, the average spend on Valentine's Day gifts in the UK was one of the highest in the world. A large bulk of that spend would have gone towards romantic dinners.

Moreover, it's a chance to showcase what your restaurant has to offer. If you're a starting restaurant or opening a new location, a good Valentine's Day is crucial for impressing new clientele and driving repeat business throughout the rest of the year.

So don't waste this opportunity to bring in both money and new customers!

7 tips for attracting guests to your restaurant this valentines day
1. Think up some Valentine's Day menu ideas
Valentine's Day is an opportunity for your chefs to try out new seasonal dishes. But this isn't your everyday a la carte menu; you need to consider which dishes are well-suited to a romantic dinner.

Avoid ingredients that you wouldn't want to eat on a date. If you're using anchovies or garlic, for example, try and keep it in moderation.

You should also avoid dishes that may be difficult to eat with elegance. So no spare ribs, saucy chicken wings or whole prawns.


2. Put together a wine list
What could be a more romantic beverage than wine? Once you've put together a Valentines Day food menu, it's time to think up a wine list to complement it.

Think about which wines pair with the dishes you've selected. You could even look at past sales reports in your ePOS back office to see which wine's have sold well in the past, or wines that are particularly popular among regulars.
See Lightspeed in action
Watch our demo and find out what Lightspeed can do for you
3. Offer a takeaway option
This year more than any other, you're going to have couples who prefer a quiet night in than a visit to a restaurant. You can reach them too, so why not put together a romantic Valentine's Day meal box package to enjoy at home?

This can be a supplement to your Valentines menu. Just make sure the dishes you offer travel well and aren't too difficult to prepare once they've arrived at the customer's door.

With Deliverect, you can sync your menus to major third-party platforms like UberEats and Deliveroo, and receive orders from both platforms on your Lightspeed Restaurant interface, no need to amass multiple iPads. <


4. Offer a proposal package
For those looking to pop the question, create a proposal package with a prix fixe meal for two that includes a complimentary bouquet of flowers and a bottle of champagne or wine. This is great for both to-go and in-house guests alike.


5. Get to know guest's through your reservation system.
If you're using an integrated reservation system like the one that links OpenTable to Lightspeed Restaurant ePOS, you can draw valuable data like customers' names, phone numbers and email addresses.
This data gets shared back and forth between OpenTable and Lightspeed Restaurant ePOS to help you get to know your guests better and tailor experiences towards them.
For example, OpenTable shares reservation data with Lightspeed ePOS so that your restaurant can collate a detailed database of customer profiles.
Likewise, all check data from Lightspeed ePOS is shared with OpenTable, unlocking the true capabilities of the platform's reporting engine.
Armed with this data, you can:
Identify regulars to your restaurant

Send paperless receipts to customers' email addresses
Target customers for marketing and promotions
Track spend across your reservations
Identify menu favourites and engineer menus accordingly.
Most people reserve their Valentine's Day dinners in advance, this presents a great opportunity to wow guests that you can then target again for marketing and promotion purposes.
Download our ultimate restaurant marketing guide
Learn how to drive your restaurant forward with powerful and effective marketing tactics.
6. Manage your reservations
To ensure an easy time for both guests and your restaurant staff this Valentine's Day, it's crucial to be strategic in how you book, and how you take a table's order once they're seated. Employing the following strategies will make a world of difference to your restaurant service.
Stagger tables

—Don't book several tables at the same time. Book two tables at a time instead, one pair every 15 minutes.

Emphasise etiquette

—It's important to emphasise tactfully to your guests that they're expected to be punctual. Be firm on this point. Nothing throws service out a whack like tables turning up late, or turning up and ordering at different times.

Ask customers to order all courses at once

—

By kindly requesting that customers order all their courses at once, you make it easier for the kitchen to organise and get the dishes out promptly
A sophisticated restaurant ePOS can make this much easier with features that facilitate order by course. With Lightspeed Restaurant, for instance, you can make ordering more efficient by selecting Order by Course in the ePOS order screen.
7. As always: promote, promote, promote
No one will know what kind of specials you're running if you don't tell them. Be sure to share your Valentine's Day plans with your email list, on your restaurant's social media pages and in-house via table tents, and other signage.

Want to learn more about how technology can help improve your restaurant's customer experience? Chat with one of our experts now.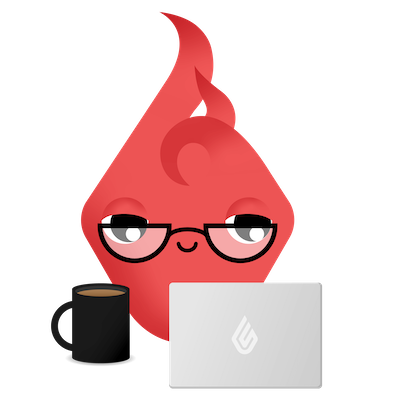 News you care about. Tips you can use.
Everything your business needs to grow, delivered straight to your inbox.