Nothing says British summertime like a bank holiday. Although you can't always predict the weather, chances are bank holidays are full of sun, laughter and barbeques (and maybe a beer or two thrown in).

So how can you prepare your bar or restaurant for bank holidays? Let's explore some ideas.
Host a pop-up
Reach new customers and grow restaurant sales by hosting a pop-up stall on a bank holiday weekend.

Pop-up stalls are a relatively easy way to get locals close to your brand and product. You can offer freebies to hook them in and encourage future visits to your bar or restaurant with one-off discounts and promotions.
Tips for hosting a restaurant food truck or pop-up stall
Obtain relevant licenses and insurance

to set up a pop-up restaurant, stall or food truck.

Make it eye-catching

. Design your pop-up stall in a way that captures the eyes of passersby.

Don't overcomplicate the menu.

You'll have limited time and space, so offer one or two easy-to-prepare, high-demand menu items.

Use an integrated payment solution

that links with your point of sale to make paying quick and easy

Take the opportunity

to upsell any

additional restaurant merchandise

you have in stock.
Run promotions, specials and limited-time offers
Promotions, specials and limited-time offers can help you beef up order size and increase profit margins on low-cost, high-demand products.

Nothing works better for this than a bit of scarcity marketing. For example, offer a menu special for a bank holiday weekend only. Customers may be willing to pay a higher mark-up for something they can't get any other time of year.
Tips for running promotions, offers and specials
If you're giving discounts or buy-one-get-one-free offers,

run them on menu items with low food costs

so as not to affect your profit margins.

Offer something people want.

Use product reports in your

restaurant point of sale

to gather data on which products sell well during the summer months.

Theme your promotions for the occasion. Offer up typical British summer food and drink— think Eton Mess, Pimm's Cocktails, strawberries and cream or summer trifles.

See Lightspeed in action
Watch our webinar, and discover how Lightspeed can drive your business forward.
Make the most of your outdoor space
Use bank holiday to realise the full potential of your outdoor space. For example, set up a barbeque grill or a Tikki bar on-site to keep guests around.
Tips for making the most of your outdoor space.
Select a space that guests want to sit in

, far away from any unpleasant sights or smells.

Have a well thought out floor plan

that allows for efficient service and optimal guest satisfaction.

Enable customers to order from your menu quickly and easily from their phone by simply scanning a QR code –

using seamless contactless order and pay platforms.
Partner with other local businesses
Why not collaborate with other local businesses in a mutually beneficial partnership?

Let's say there's an ice-cream parlour around the corner from your bar. You could offer a free Gin and Tonic to anyone who spends over a certain amount on ice-cream on a bank holiday weekend.

This not only incentivises customers to spend more at the ice-cream parlour but to also visit your bar to redeem their free drink and probably spend more while doing so.

Not only will partnering with local businesses and attractions deepen your connection with your local business community, but it could also open doors to further collaborations down the road.
Optimise website for near me searches
Once the general public drinking and nursing sun burns, they likely to take out their phone open Google and type something like 'restaurant near me' or 'bar near me'.

By optimising your online presence for local 'near me' searches, you increase the likelihood of them making it through your doors.

The more information about your restaurant that's online, the better your chances of ranking in Google searches. Think opening times, prices, menus and customer reviews.
Google My Business consolidates data into a short, digestible snapshot that guides a user's decision to dine with you.

We use several criteria when searching for a place to eat. It may be location, proximity, restaurant type, brand, cuisine or any combination of the above.
It's therefore important to ensure your online listings are optimised for these criteria. Do so by adding the correct data to online directories.
Use social to build your audience up
Setting up a stall? Running promotions? Holding a special event? Use social media to create a buzz around your restaurant in the days leading up to a bank holiday weekend.

Run a competition

with a time-limited pre-loaded gift card or discount token as the prize.



Take pictures of menu items

you'll be offering that day to encourage engagement and grow demand.



Advertise a themed events at your bar and restaurant

, using promotions and offers to get customers through the door.
Make this bank holiday weekend one to remember
Bank holidays are a golden opportunity to reach new customers, connect with the local community and leverage new technologies to maximise sales.

At Lightspeed, we believe in empowering communities through commerce. Want to get empowered this bank holiday weekend? Talk to us.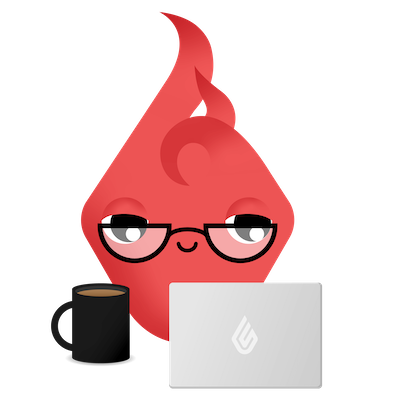 News you care about. Tips you can use.
Everything your business needs to grow, delivered straight to your inbox.