The holiday season is closing in. For the hospitality industry that means greater volume and higher revenue. The most lucrative time of year is also the busiest, so it's important to get your employees prepared. Here are five tips to prepare your employees for the holiday season.
1) Familiarise your staff with the holiday menu
Start your menu planning early to ensure that your employees are well informed about the menu on offer. This will give you enough time to create a profitable and attractive holiday menu as well as familiarise your staff with all the dishes on it.

If your staff have a detailed knowledge of your menu, this will translate into a better customer experience. Staff will be able to recommend menu items, and advise customers on any allergens or particular ingredients they may ask about.

That said, your staff are only human and they may forget things – especially during busy services. By using a smart ePOS system you can save allergen and dietary information to menu items, so it pops up when a waiter taps it and they can inform the curious diner.
Plan your menu for the holidays
Talk to your staff about which dishes were in demand in the previous season and engineer your holiday menu based on that knowledge.

If you're using an ePOS like Lightspeed, you may want to go into the back office and pull up a product report on last year's holiday season. There you can access an overview of how different menu items performed during your chosen time period.
Report by category e.g. beverages, sides, desserts, mains.

See the quantity of each menu item sold

Look at the revenue generated, and weigh it up with its

food cost.
Armed with this data, you have a better idea of what your customers like and can base your menu around that. If a dish brings in a lot of revenue but has high costs then it could hurt your profit margins. Your sweet spot is menus with high revenue and low food cost.
Don't feel like doing math?
Our free food cost calculator takes the hard work out of calculating your food cost. It's never been easier to set profitable prices for your menu.
2) Plan a holiday staff schedule

The holiday period can be a tough time for staff scheduling. The hours tend to be even longer and more antisocial. To avoid any staffing issues and employee turnover, it's best to open up a dialogue with your staff early on and set expectations as to when they can and cannot work.

As demand tends to grow during the holiday season, it's important to ensure you have enough staff to meet demands without overworking your team. For that reason, hiring extra kitchen and front of house staff may be necessary. Expect your labour costs to rise slightly during the holidays.
3) Incentivise employees
The high demands of the holiday season can take a toll on staff morale. Look for ways to motivate your team and keep spirits high. While you should have already set expectations and discussed availability with your staff. Consider some other approaches to get them through.
Christmas bonuses
Do you expect your profit margins to grow as a result of a busy holiday season? Much of that can be attributed directly to your staff. If they see some share of it at the end of the holidays, they're more likely to remain loyal to your business.
Set goals
One way to improve staff performance for the holiday season is to set goals and reward staff when they reach them. Using Lightspeed, you can access shifts reports to gauge gross and net revenue by shift, assigning it to either certain iPad devices or by specific employees. You can measure which teams made the most revenue per shift and reward the team that comes out on top.
Get your business ready for the holidays
From menus to marketing, staff schedules to stock control—any successful holiday season requires a good bit of planning. In our upcoming webinar, our panel of experts offer their advice on how to cover all your bases this year.
4) Fit your business with new technology
The holiday season is a particularly busy—often chaotic—time for restaurants. For that reason, it's important to invest in advanced technological solutions that can make your festive season that much easier.
Contactless ordering
Contactless ordering platforms like Lightspeed Order Anywhere present an opportunity for restaurants to bring greater efficiency to the customer experience while keeping staff and customers safe.
Customers can order off-premise for pick up, or at a table in your restaurant via a QR code. That allows them to order easily, without your staff having to make multiple trips to and from tables.
How Lightspeed Order Anywhere can help you this holiday season

Customers can order and pay from their tables. This lightens your waitstaff's workload, freeing them up to attend to finer points of the customer experience.

There's no need for guests to attract a waiter's attention to add to or modify their orders, making service quicker and more fluid.

Forecast labour and inventory needs with reports on past, present and future orders.

Eliminate crowds and queues at the bar or counter area, making service run smoother.
Integrated payments
Payment is fundamental to any restaurant, bar, hotel, or cafe experience. But if your payments software isn't integrated into your larger tech ecosystem, it can pose an obstacle to the fluidity of that experience—especially during the holiday season.

The most common reason for disjointed payment experiences is a lack of communication between the terminal and ePOS. That often means staff must enter amounts manually, increasing the risk of costly errors.

With Lightspeed Payments, you get fully integrated payments software. Payments get processed within Lightspeed's one-stop commerce platform, simplifying your payments flow and saving you time.
Looking to simplify your payment flow?
Take fast payments and automatically reconcile card transactions straight from your restaurant ePOS with zero set-up fees.
5) Emphasise health and safety

Cleanliness and sanitation have always been a priority for restaurants, yet with recent events standards have risen.

In a 2020 study by OpenTable, 93% of those polled said hand-washing was extremely important for protecting themselves against COVID-19. 72% stated strict cleaning policies in restaurants as a factor that would make them feel safe post-pandemic.

Strict health and safety controls could now be a deciding factor in a customer's decision to dine with you. In a 2021 poll by Lightspeed*, 51% of UK consumers said they still want to see staff and guests masked up indoors.
To allay concerns around health and safety, it's worth checking that your staff are clued up on social distancing, and how to keep themselves and customers safe from infection.

Suggest staff wear masks while they work (unless they are exempt from doing so).


Provide easy access to hand sanitiser to both employees and customers.

Carefully arrange the

floor plan

to accommodate social distancing and keep groups at least 6 ft apart

Offer safer ways to dine

like ordering via QR code and takeaway.

Limit contact by offering

contactless payment options.

Regularly clean and sanitise high contact areas like doorknobs, handrails, light switches tables, countertops and electronics.
**Research was conducted by Lightspeed and OnePoll in March 2021, drawing insights from 300 UK eCommerce business owners
Get ready for the holiday season
It's almost that time of year again. With a little preparation, you can ace the holiday season and launch yourself into a merry new year!

Curious how else Lightspeed can help you? Let's talk.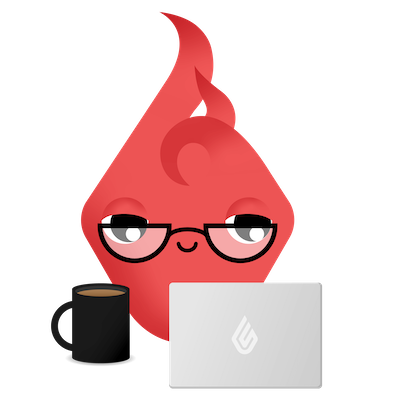 News you care about. Tips you can use.
Everything your business needs to grow, delivered straight to your inbox.