The holiday season 2021 will be another interesting experiment for the hospitality industry. For the first time in almost two years, UK restaurants may finally be allowed to accept customers for holiday dinners.
It's a great opportunity to stress test any changes you've implemented within the last year and to try out new strategies and techniques to accelerate your business.
But as with anything, a little guidance can go a long way. So before you start ordering your turkeys, here are six ways restaurants can prepare for the festive season of 2021.
1. Attract customers with Gift Cards
2. Plan and decorate your interior
4. Plan a holiday staff schedule
5. Fit your business with new tech
1. Attract customers with Gift Cards
Gift cards are so much more than something you buy a distant relative when you're out of ideas. For a restaurant, they're a valuable promotion tool, helping to incentivise repeat business.
Modern ePOS systems like Lightspeed Restaurant come with built-in gift card features.
Customers can preload digital gift cards with a cash amount, send them as an email including a QR code which the receiver can redeem when paying for a meal.

You can make the option of buying a gift card with you even more attractive by adding a certain percentage on top of what the customer loads it with.

You can also add an extra 'Gift Card' payment method to your payment screen, enabling you to track sales from gift cards via reports in the back office.

2. Plan and decorate your interior
Decking the halls is a must-have if you're going to instil some holiday spirit in your customers. That said, holiday decor can scare customers away just as easily as it can draw them in.
When decorating your restaurant's interior, moderation is key. Fairy lights, holly, candles and baubles are all part and parcel of holiday decor but overdo it and you may end up overwhelming customers.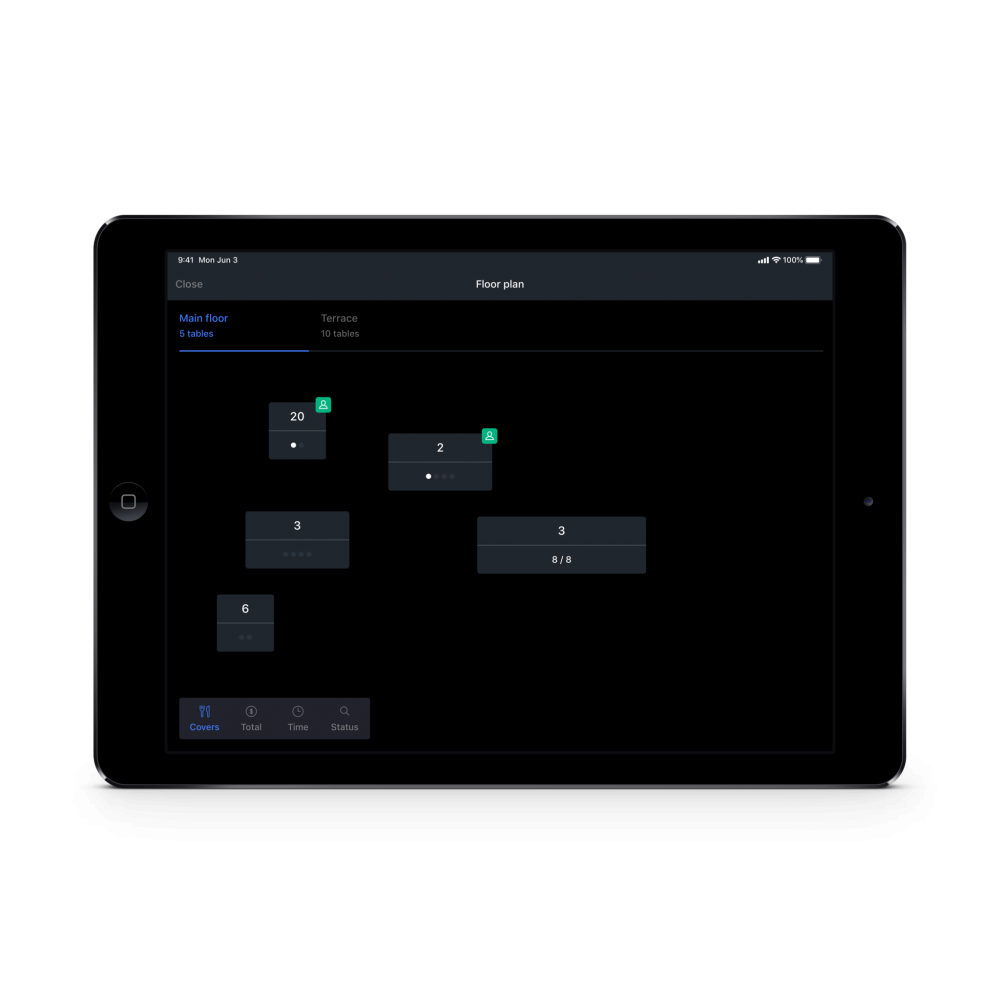 You should also consider rethinking your restaurant floor plan to help improve your workflow while ensuring social distance between different tables.
With an advanced ePOS system like Lightspeed, you can create a 2D representation of the floor plan, which means however you lay it out, you can manage your entire operation from a single screen.

Follow your guests and easily transfer items to a different table, seat or floor plan

Filter your floor plan view for oversight on table occupancy time and revenue

Enhance the customer experience with modes for ordering by course or seat
3. Create an incredible festive menu

It's the holiday season so you're going to need a menu to match. Don't leave this until the last minute, start developing your menu early on so it's ready to go when 'that time of year' comes around.
Plan your holiday menu
The first stage of creating a great holiday menu is planning. What dishes will be included in it? How will you cater to vegans, gluten-free or religious restrictions on their diet?
Approaching your menu from an inclusive viewpoint can be what sets you apart from the competition. If people notice that you've considered them in your menu planning, they're going to go with you.
Knowing what you're putting on your menu early on will also help you forecast inventory needs and avoid shortages.
Price your holiday menu
Once you know what's going on your menu, it's time to figure out the food costs of each menu item and how you can price each dish to turn a profit.
Obviously the more you spend on ingredients, the higher your mark-up will have to be to turn a profit. But if you spend more on quality ingredients, you need to make sure that your guests are getting what they pay for.
Consider the cost per serving of each item in your holiday menu. Once you know this, you can decide on an appropriate mark-up on dish prices that will help you turn a profit while not pricing out your customers. ]
Price your menu and turn a profit with our Food Cost Calculator
Calculate your restaurant's food costs within seconds. Click below to download
Promote your holiday menu
So you've developed your holiday menu, the only thing left to do now is to create some hype around it.
Consider using social media to tease your menu. You could even include a link to table reservation platforms in the links to drive up reservations.
4. Plan a holiday staff schedule
The holiday period can be a tough time for staff scheduling. The hours tend to be even longer and more antisocial.
To avoid any staffing issues and employee turnover, it's best to open up a dialogue with your staff early on and set expectations as to when certain staff can and cannot work.
It could also help to further motivate staff by offering a holiday bonus for working on key dates like Christmas Day, Boxing Day or New Year's Eve.
As demand tends to grow during the holiday season, it's important to ensure you have enough staff to meet demands without overworking your team.
For that reason, hiring extra kitchen and front of house staff may be necessary. Expect your labour costs to rise slightly during the holidays.
Consider integrating staff scheduling apps like Planday into your ePOS system. Planday allows for flexible scheduling where staff can clearly state their availability, swap shifts and request time off all from a single platform.
Trouble finding staff? Read our blog about how to attract new talent.
5. Fit your business with new technology

The holiday season is a particularly busy—often chaotic—time for restaurants. For that reason, it's important to invest in advanced technological solutions that can make your festive season that much easier.
Contactless ordering
Contactless ordering platforms like Lightspeed Order Anywhere present an opportunity for restaurants to bring greater efficiency to the customer experience while keeping staff and customers safe.
Customers can order off-premise for pick up, or at a table in your restaurant via a QR code. That allows them to order easily, without your staff having to make multiple trips to and from tables.
How Lightspeed Order Anywhere can help you this holiday season
Customers can order and pay from their tables. This lightens your waitstaff's workload, freeing them up to attend to finer points of the customer experience.

There's no need for guests to attract a waiter's attention to add to or modify their orders, making service quicker and more fluid.

Restaurant and pubs can offer their click-and-collect service without having to pay third-party fees.

Forecast labour and inventory needs with reports on past, present and future orders

Eliminate crowds and queues at the bar or counter area, making service run smoother.

Easy ordering could result in a larger ticket size for food and drinks orders.

Menu changes can be quickly and easily from the Order Anywhere backend and will be reflected on the customer-facing app within minutes.
Integrated payments
Payment is fundamental to any restaurant, bar, hotel, or cafe experience. But if your payments software isn't integrated into your larger tech ecosystem, it can pose an obstacle to the fluidity of that experience, especially during the holiday season.
The most common reason for disjointed payment experiences is a lack of communication between the terminal and ePOS. That often means staff must enter amounts manually, increasing the risk of costly errors—especially in busy environments.
With Lightspeed Payments, you get fully integrated payments software. Payments get processed within Lightspeed's one-stop commerce platform, simplifying your payments flow and saving you time.
Simplify your payments flow this holiday season with Lightspeed Payments
Eliminate manual entry and reduce errors with seamless communication between your ePOS and payment terminal

Report transaction data automatically to your ePOS for faster end-of-day reconciliation

Accept multiple payments type, including Google and Apple Pay

Offer customers security with built-in

PCI compliance

and end-to-end encryption

Enjoy a transparent pricing model with zero set-up fees, monthly transaction limits or early termination fees.

6. Plan your inventory
Good stock control is crucial any time of year, but during the holidays it's essential. Nothing kills a customer's holiday spirit more than their favourite dish being out of stock.
We all know that volume tends to go up during the holidays season, so it's important to plan how much inventory you should buy, and how often, to keep meeting demand.
The first way to do this is by looking at historical sales reports in your ePOS back office, and ask yourself the following questions:
What did your sales look like in previous years?

Is there any reason that this year will be different, do you expect more or less?

What problems with inventory have you experienced in previous holiday seasons and how can they be avoided this year, and how?
Using a cloud-based ePOS system like Lightspeed Restaurant can greatly reduce stocking errors and ensure that you're always on top of inventory.
Each item of inventory you purchase can be broken down into specified units in your ePOS back office. You can then assign these units to particular menu items.
That means you can track inventory usage in each of your dishes in real-time: every time you sell a particular dish, a unit of that inventory is subtracted from its total in the back office. You can even set up stock alerts that notify you when you're low on inventory items.
7. Promote your restaurant
It's important to get your business in front of your customer's minds early on, so you can secure lots of bookings and a profitable holiday season.
Use marketing tools like social media, email or even paper flyers to let people know what's on offer during the holiday season.
For example, you could run a social media competition for a chance to win a free Christmas dinner – increasing online engagement and brand awareness.
Alternatively, you can offer timed promotions like holiday discounts to further incentivise customers to dine with you.
In Lightspeed Restaurant, you can offer VIP cards whereby customers can redeem pre-defined discounts upon paying. These can either be a physical card or a virtual card sent as an email to customers.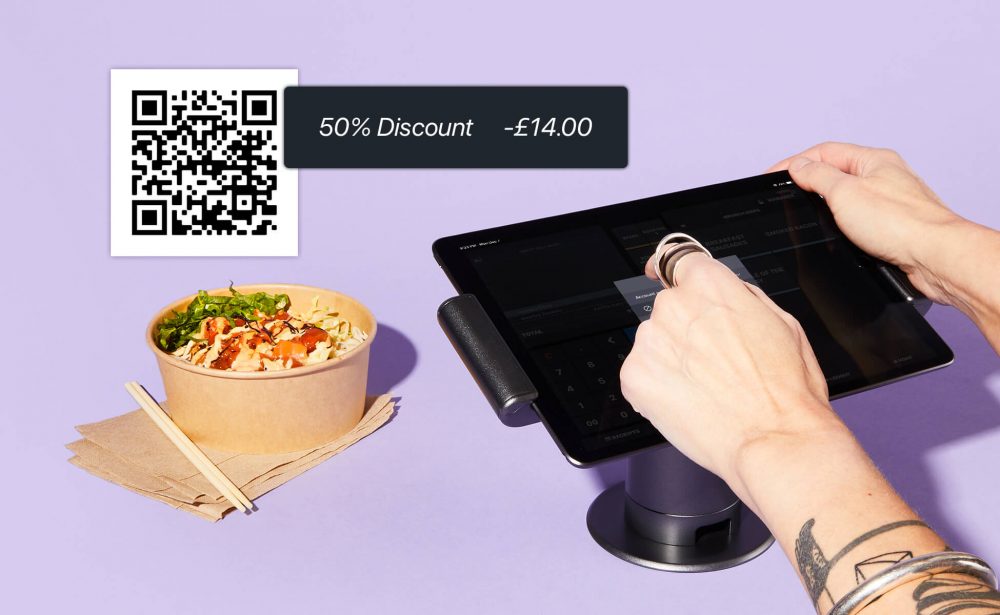 8. Try eCommerce
The holiday season is a great time to try out new revenue streams. With Black Friday, Cyber Monday and December 25th, people are in more of a buying spirit than at any other time of year.
That creates a big opportunity for you to explore new ways to draw revenue to your business. One way to do so is by selling your merch on an eCommerce platform.

This is a great idea if you already have a loyal customer base who are willing to promote your brand by wearing your t-shirt, drinking from your coffee cups or placing your sticker on their bumpers.
Having your merch is also a great way to engage with customers: offering them prizes in competitions or as a reward for joining your loyalty programme.
Get ready for the holiday season
It's almost that time of year again. With a little preparation, you can ace the holiday season and launch your menu into a merry new year!
Curious how else Lightspeed can help you? Let's talk.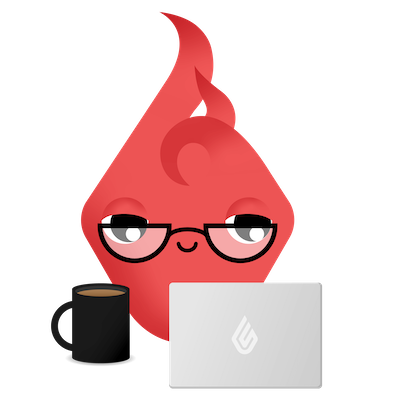 News you care about. Tips you can use.
Everything your business needs to grow, delivered straight to your inbox.