Nearly half of restaurants fail within the first four years, but yours doesn't have to.
If you have a solid game plan for your restaurant before taking the plunge into entrepreneurship, you can minimize the risk of failure, stand out from the competition and claim a nice slice of the industry's aggregated revenue.
But before you leave your mark on the industry, you need a restaurant business plan to get financial backing from investors. Build a solid business plan that clearly outlines every element of your soon-to-be establishment. Your goal is to show potential investors that you're for real, professional, and are as invested in your restaurant's success as you want them to be.
Don't know where to get started on your restaurant business plan? That's okay. We've outlined the eleven sections your plan should ideally cover.
Start your business plan today
Download our restaurant business plan template, and start igniting your potential
1. Solidify your restaurant concept
Provide a strong overview of your restaurant concept. That includes what type of food you'll be serving, the service type and style, as well as any other design details that strengthen your overall restaurant concept.
2. Define your restaurant's target market
Clearly outline your primary target market. How old are they? What are their interests (asides from food)? What's their average income? Is there a specific area of the city where a high concentration of them live?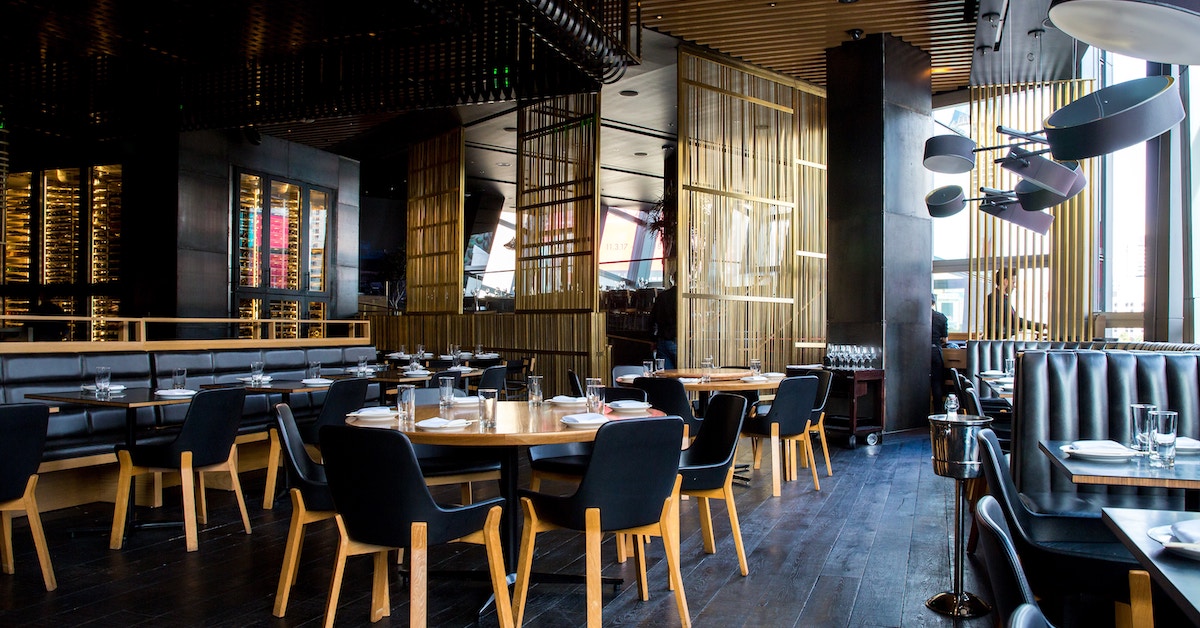 3. Define your service type
If you envision your establishment having a specific service style, you need to clearly communicate that to potential investors. Will it be fast-casual, fine dining, quick-service, self-service? All of these service types have a unique model and imply a far different customer experience. For instance, a quick-service restaurant's priority is serving high volumes of customers, whereas a fine dining restaurant focuses on boosting the table spend of a smaller volume of customers.
4. Decide on the perfect location
There should be a very clear connection between your establishment's concept, target market, and location. While you might not have pinpointed the perfect location just yet, try to pinpoint the neighborhoods and streets that are the most popular with your target market, while also having a solid volume of local residents and foot traffic.
Don't assume that your potential investors are aware of the neighbourhood, either. Clearly outline why the neighbourhood is interesting. How many people live there? How many of those people fit into your target market? How expensive is a typical lease? Investors will appreciate that you took the time to cover these details.
5. Describe your restaurant's design
A restaurant's interior design plays a big part in whether it becomes a hotspot for your target market. Consider building a mood board that showcases the aesthetic you want. Whether it's white brick walls, gold accents, or plants you want to feature, try to paint a concise picture of what your restaurant will look like, and qualify why that will attract your target market. Not so surprisingly, fun washrooms are also a great way to attract customers.
6. Layout your restaurant's branding
Even if your logo isn't set in stone, include it. If you have a certain aesthetic you want to maintain on your social media, or certain colours you want to avoid at all cost, or a tagline and messaging you really like, write it all down.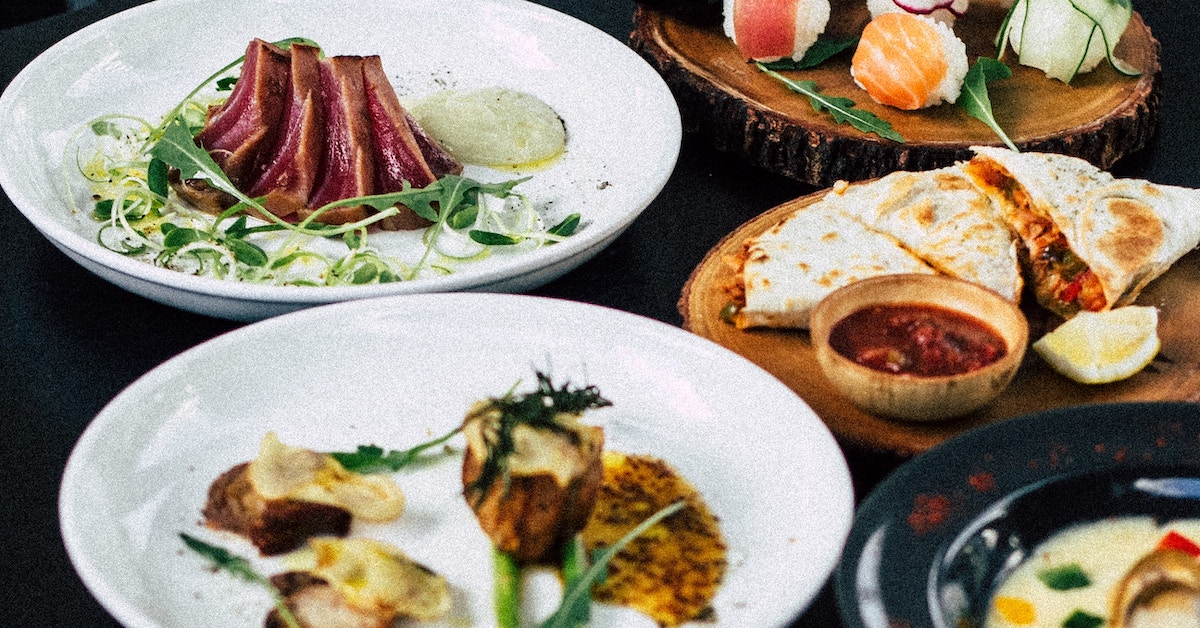 7. Include a sample menu
Your menu is arguably the most important part of your restaurant. Be sure to include a mockup of your menu (logo included). Each menu item should have an estimated cost based on a detailed cost analysis.
Typically, your food cost should be between 30% – 35%. The price you pay for ingredients influences how much you charge customers for that dish.
Once you have the estimated cost and price of each menu item, it enables you to determine your estimated average check value and create financial projections.
Ultimately, your menu is the key to your restaurant's success. You want to make it as profitable as possible, while still fitting into your restaurant's theme and target customers.
8. Conduct market research
This is where you demonstrate a clear analysis of the market both on a macro and micro level. If the restaurant market isn't doing well, demonstrate that you understand why, and how your restaurant will overcome those challenges.
Also, be sure to address who your direct competitors are. Who shares the same target market as you? What are you going to do to effectively differentiate your establishment from theirs?
9. Create a restaurant marketing plan
Opening a restaurant is always a risk. You want to show investors that you have a pre-opening marketing strategy that effectively generates interest in your establishment and a post-opening marketing strategy that helps retain interest and continue to generate awareness.
Your marketing scope should include a social media plan, website and perhaps even local ads.
Download our ultimate restaurant marketing guide
Learn how to drive your restaurant forward with powerful and effective marketing tactics.
10. Define your management team
Write a brief overview of yourself and your business partners. Highlight your credentials and past experiences — your goal is to show that the team you have in place has the chops to run an establishment and establish trust with potential investors.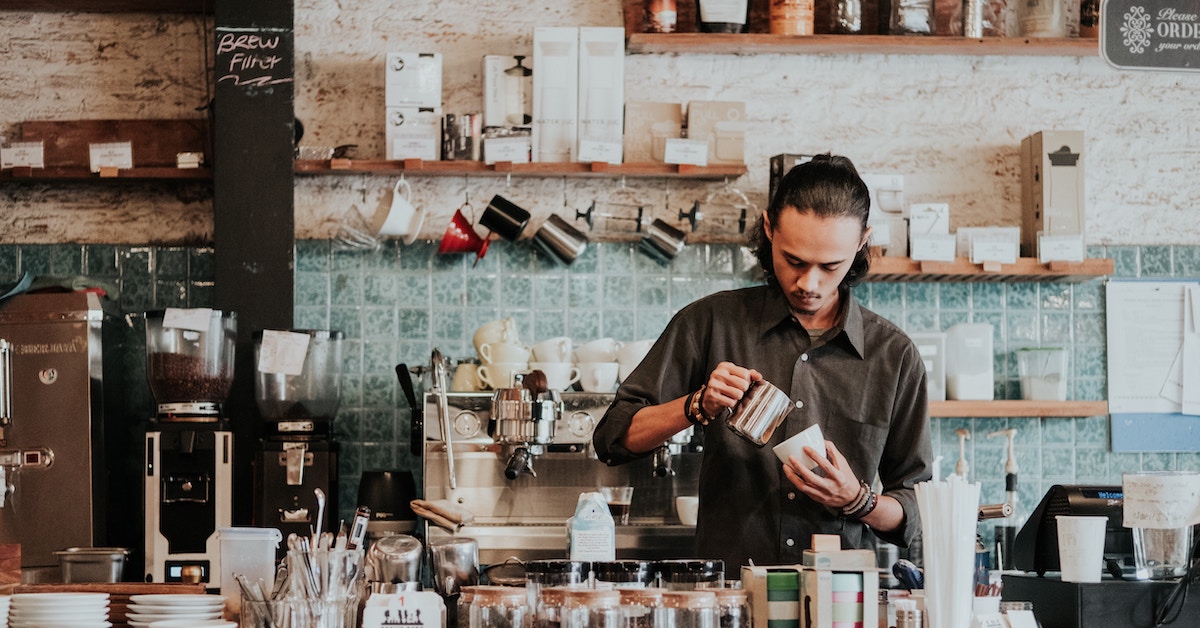 11. Create a projected budget and financial statement
If you haven't hired an accountant, you should. Have an accountant with a wealth of experience in the industry guide you through this part of your restaurant business plan.
Prior to making any projections, your accountant will want to know the approximate amount of seats you plan on having, what you anticipate your average check value to be, and how many services you plan on having per day. Conservative estimations are always best.
An accredited and experienced accountant will know the most important projections to include in your business plan. Typically, investors want to see a break-even analysis, a capital requirements budget, and a pro forma profit and loss statement that covers your first three to five years of operation.
Restaurant business plan samples
Have a look through these restaurant business plan samples and see which style most aligns with your type of restaurant.
Once you find a sample or two that you like, start to craft yours using a similar structure, layout, and language. Before you know it, you'll have your very own restaurant business plan ready to go.
Example of a fast food restaurant business plan
While the premise of a fast-food restaurant might seem obvious, even fast food restaurant owners need a business plan to justify their ideas. MoreBusiness.com is an excellent resource for examples of fast food restaurant business plans, covering everything from products and services to facilities and locations and more.
Example of a breakfast restaurant business plan
Since the University of Nevada, Las Vegas published SunShine Cafe: A Breakfast Restaurant Business Plan in 2011, it has been an integral resource for those looking to craft a breakfast restaurant business plan of their very own. Not only does the paper detail the workings of a restaurant business plan, it also offers compelling evidence about why they're so important in the first place.
"As many as 800,000 new businesses are started in the United States every year," the paper explains, "and it is estimated that 50% of those fail with some estimating that 90% of restaurants fail. Some of the main reasons that businesses fail are poor planning and lack of start-up capital. Research has shown that business plans can help reduce this risk by both doing the planning and helping a small business gain capital." Adding something like this into your own restaurant business plan will show investors that you are serious about running a successful and profitable business and plan to learn from others' mistakes.
There you have it, a solid base to create your restaurant's business plan. Try to provide as much detail as you can. You only get one chance to prove to an investor that your idea is worth investing in. Show that you're invested, have done your homework and are capable of successfully operating an establishment.
Streamline operations for your future business
With Lightspeed's restaurant POS and management system, you can offer tableside ordering, start a loyalty program and view reports to see what's working. Chat with one of our restaurant experts to see how technology can help you streamline your operations and make more informed decisions.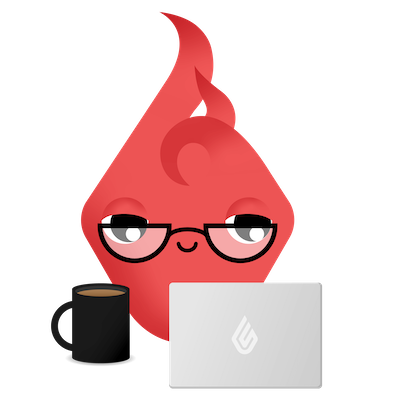 News you care about. Tips you can use.
Everything your business needs to grow, delivered straight to your inbox.