Company culture is a buzzword that every brand in every industry shouts about, but it's so much more than words on a piece of paper. Poor company culture is costing the UK economy approximately £23.6 billion per year.
There are many ways to make company values a part of you and your employees day-to-day life, and technology is one of those.
In this article, we'll be delving into how technology can help you implement your restaurant's values, whether that's quality, teamwork, or commitment to customers. Here are the topics we'll be covering:
The ultimate guide to hiring, training and retaining your restaurant staff
Learn how to assemble a strong hospitality team to drive your business forward.
What is restaurant company culture?
Company culture is a set of shared core values that define an organisation. Company culture involves internal practices that employees observe, as well as the way the company is perceived externally. Restaurant company culture is specific to the ethics of your restaurant.
Why is restaurant company culture important?
Fostering a positive company culture is instrumental in employee satisfaction, staff retention, and the overall success of your business. Whereas a toxic culture can result in high staff turnover, unhappy staff, and an inefficient workforce.
34% of British employees have quit their jobs as a result of dissatisfaction with their company's culture, which is why it's vital you have a positive company culture, and clearly communicate your values to your employees and customers.
What are examples of restaurant company culture values?
Every company will prioritise different values, but there are a few key values that many businesses share. These include, but are not limited to:
Honesty

Trust

Integrity

Accountability

Commitment to customers

Innovation

Quality

Teamwork

Results
Defining and sharing what your restaurant company values are is great, but to really make a difference, you need to invest in making these concepts a reality.
Moving away from legacy systems and investing in efficient technology is a fantastic way to implement your company values, and improve your restaurant company culture.
How technology can help you implement your restaurant company values
Whether you're a Michelin-starred restaurant, a small wine bar, or a chain of sushi shops, technology is one of the most effective – and easiest – ways to implement your restaurant company values that will help you retain your staff and keep customers coming back.
Quality
One of the key values that all restaurants prioritise is quality. Quality can mean many things: the quality of the food produced, the quality of service, and the quality of the ingredients used. Technology – and in particular, Lightspeed Restaurant – boasts an incredible range of tools to help every restaurant produce quality results, every time.
One of the most powerful things technology can do to improve quality is turning manual tasks into automated processes. Whether that's moving from a manual stock take to a digitalised one, or moving from a manual seating plan to a digital system, removing certain manual tasks lowers the risk of human error.
When it comes to payments, quality is key. Enter, Lightspeed Payments.
Lightspeed Restaurant customer, Silo and Crate Brewery, has seen first hand how Payments helps you achieve quality results.
"Lightspeed Payments has just sped up service so much, and made it so much easier. Less mistakes, less chance of fraud, less possibilities of things going wrong because it's speaking directly to the ePOS." says Tim Dennis, Silo and Crate Brewery's General Manager.
Payments eliminates the need for manual entry, offering a faster, more accurate, high-quality checkout process.
Commitment to customers

Lightspeed Payments is a fantastic way to foster the commitment to customer value, too. With payments, you can simplify the end of the meal process by splitting bills by seat, item, or cover. There's no need for customers to manually add up each individual item, or work out how much they owe – the technology does the maths for them.
With payments, you can also accommodate preferred payment methods, such as mobile and contactless. This gives the diner more flexibility as to how they pay, and ultimately makes for a happier customer experience.
Another great way to nurture your customers, and show your commitment to them, is by creating a loyalty scheme. There's many different ways a loyalty programme can look. Some examples include:
Customer discounts

A rewards programme (like a stamp card) or a point system

A subscription service (that offers great value and even a free gift or two)

A loyalty 'tier' system (with improved rewards and benefits for frequent customers)
Como is a loyalty solution that lets you create highly personalised rewards schemes for your restaurant, targeting customers with perks based on their favourite items, how frequently they visit, or their birthday.
You can leverage all the data received through your ePOS to segment and target your customers, and make real-time strategy optimisations based on analytics, not intuition.
Teamwork
We all know the saying, 'teamwork makes the dream work', but how can you translate that into a value that your employees live by? By implementing technology that makes teamwork easier for your employees.
Planday is an employee scheduling system that helps you get the most out of your staff, and lets them work well together.
Your team can easily communicate with one another, letting them swap and request shifts. This integration offers greater cross-team collaboration, ultimately fostering a better sense of teamwork, and more transparency as to how employees come together to achieve greatness.
Results

All restaurants want to see great results, but how do you measure greatness? By making your business data-driven. Having key metrics, and measuring these on a regular basis will help you determine whether you're getting the results you want, and what you need to improve on.
Having clear, digestible reports makes managing your data much easier, and more efficient. With Lightspeed Payments, you're given one, neat report. "At the end of the night you run one report, take one number, sign off and go home." said Tim Dennis, General Manager of Silo and Crate Brewery.
Another way technology can assist you in implementing your restaurant company value of results is through accounting. By syncing your electronic point of sale with your accounting software, you can stay on top of your business performance with a daily summary of sales. This automated process gives you an accurate overview of your financial results.
But, what if the results your restaurant wants to see are not financial-focused, and from a sustainability standpoint instead? Data still leads the way. Lightspeed inventory gives you the tools you need to reduce waste in your restaurant. Real-time stock reporting lets you check whether stock was sold, spoiled, or wasted. This, in turn, lets you make adjustments to reduce the amount of wasted stock.
Drop Wine can vouch for the importance of inventory. "Lightspeed inventory is definitely helping us become more efficient in how we operate, and it's also helping us understand what's selling, where it's selling, and that helps us inform our purchasing as well." said Wieteke Teppema, Commercial Director and Wine Buyer.
Innovation
The joy of technology is that, as an industry, it's at the forefront of innovation. We innovate, so you can innovate, too. With the right technology in place, your restaurant can innovate in numerous ways.
Innovation means different things to different restaurants. For you, innovation might mean developing digital menus, it might mean making your business more sustainable, or it might mean creating a loyalty scheme for your customers.
With efficient technology such as an ePOS like Lightspeed Restaurant, innovation is easy to achieve.
Mamma Dough uses Lightspeed Restaurant to drive their business forward. "If there's something we think might help us, from delivery solutions to payments, the support team will go out and source it for us. Unlike other large companies, our relationship with the support team continued long after we'd made our purchase and Lightspeed continues to grow with us to this day." said Ben Ryan, Operation Manager.
Discover the power of technology
An efficient and modern ePOS makes it even easier to implement your restaurant's core company values. Learn more about Lightspeed Restaurant right here.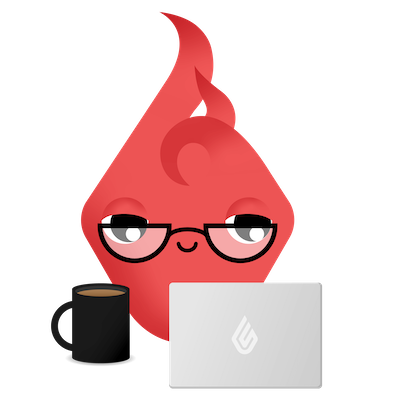 News you care about. Tips you can use.
Everything your business needs to grow, delivered straight to your inbox.