In order for your hotel to run as smoothly as possible, you need an ePOS and PMS that integrate with each other. These two systems work hand in hand, sharing each other's data to give guests a seamless experience throughout their hotel stay. But, the good news doesn't stop there. By upgrading your tech stack, your business can save money, retain staff and attract new talent. In this article, we'll be covering:
The power of a modern tech stack
Discover how upgrading your technology can help your business save money, retain staff and attract new talent.
How a higher degree of digitalisation can improve a company's bottom line

By upgrading your hotel technology, your company is able to make data-driven decisions, which, in turn, can improve your company's bottom line. In our recent webinar on hotel technology, Florian Montag, VP of Business Development at Apaleo said: "Look at your data to become agile and improve. Through this you can really go to the next level."
By learning what's working and what's not, you can adapt fast, and save your business money by not wasting time on costly mistakes.
For Lightspeed customer Staycity, upgrading their technology has given them the peace of mind they need when in high growth mode.
"I'm looking after all of these properties in different countries and they're all using Lightspeed. I've got one login and I can flick between them quite easily. I set all of the food and beverage outlets up in exactly the same way. Lightspeed deals with all the fiscal requirements that we have in all the different countries, and all the boring stuff that no one really wants to spend a lot of time doing." said Simon Lee, Head of Food and Beverages.
Using one platform that works across all properties saves the business money, but also saves you and your employees time, and gives you the headspace you need to focus on other priorities.
For another Lightspeed customer, Boundary, switching to a cloud-based platform helps them gain full control over their entire property's operations.
"All of our restaurants are connected to MEWS via Lightspeed. So whether a guest dines on our roof terrace, or in our restaurant, we can charge their orders directly to their room," said Aaron Resch, COO. What was once a manual, time-consuming procedure – where staff would take receipts from the restaurant or bar and run it through to reception – soon became an automated, seamless process.
This time saved can also increase the company's bottom line, as less time spent on this task means more time can be spent upselling to customers.
How upgrading your hotel's technology can improve guest satisfaction

One of the biggest benefits that comes with upgrading your hotel technology is how it can improve your guest's experience and overall satisfaction. Read on for the variety of ways you can use technology to improve guest experience:
1. QR code ordering
QR code ordering is one of the simplest ways to improve guest experience in your hotel restaurant as it makes the ordering process smoother and more efficient for your customers.
Staycity's largest location is a 5-minute drive from Disneyland® Paris, and this property is thriving with click and collect ordering.
"At our Disneyland Paris location, click and collect is a big focus. We're putting QR codes on the shuttle bus so you can order your food on the way back from the park and it'll be ready when you arrive back at your Staycity hotel." shared Simon Lee.
From a staff perspective, click and collect ordering gives them the opportunity to focus on what matters most: "QR code ordering means we can actually concentrate on guests rather than keying in the orders into registers." said Simon Lee.
QR code ordering gives your customers the opportunity to order – and pay – when and where they like, giving them more flexibility during their stay at your hotel.
As Simon Lee shared, "you'll always get guests that want to come to the bar and want to chat and that's absolutely fine. We're there for that. But, if you just want something quick and easy, then it's important we have QR code ordering. Now in any of our apartments, you can scan the QR code on the table and order food for click and collect and it'll be ready within 5 to 10 minutes."
QR code ordering means we can actually concentrate on guests rather than keying in the orders into registers.
2. Online booking and check-in
While online booking might be a given when it comes to your hotel, it's incredibly valuable when it comes to guest experience. Convenience is the main reason, however it also lets you collect data on your guests, which you then use to personalise future communication, be it with offers for their next stay, or targeted marketing based on their travel patterns.
3. The need to only pay once
By integrating your hotel PMS with your ePOS, your guests only need to pay once, even if they've visited the bar and restaurant multiple times. This improves efficiency for your guests and also makes their entire stay more seamless.
With the link between Lightspeed and Apaleo, you can add charges that might be incurred at the bar or restaurant to the guest's room bill. When checking out, the guest pays for everything at once. With this integration, the wallet only needs to be pulled once during the stay, and your staff handle fewer transactions.
4. Smart technology
Smart technology is, as the name suggests, intelligent. From keyless entry systems that allow guests to access their rooms with their smartphones to personalised in-room controls for lighting, temperature, and entertainment, smart technology empowers guests with convenience and customisation.
Automated check-in processes speed up the otherwise tedious process, while smart assistants provide instant access to information and services.
Additionally, smart technology enables hotels to gather guest preferences and tailor services accordingly, leading to more personalised experiences. By embracing smart technology, hotels can elevate guest satisfaction, streamline operations, and create a truly immersive and memorable stay for their guests.
Looking to modernise your hotel operations?
Lightspeed helps hotels consolidate their operations, so they can enhance the guest experience while growing their margins.
How to automate roles and retain staff to offer a greater overall experience

In a recent webinar that explored the power of upgrading your hotel tech stack, Thibault Catala, Founder of Catala Consulting shared this nugget of wisdom: "Technology is not here to replace anyone in your team, it is more to extend the capacities of your team."
Let's be clear. If you're upgrading your technology in order to remove the need for human interaction and human involvement, you're not going to be improving your guest experience. Technology lets your employees do more of what they love, spending less time on the manual tasks and more time on what matters, be that personalising check in for guests, curating a list of recommendations for the local area, or generating ideas for a new bar menu.
As Michael Enslin, Lightspeed's Regional Manager for UK and RoMEA said, "Your staff ultimately defines the customer satisfaction. If they're giving an incredible experience and the technology is enabling that, you end up with a wonderful guest."
Dimitrios Neofiditis, CEO of Siggis Capital expanded on this point: "Legacy systems treated staff as an extension of the system, while the new generation systems treat staff as a user and they invest in the user experience. At the end of the day it comes back to something really, really simple that people seem to forget: happy staff make happy guests."
Another way to retain staff by automating roles is by improving staff morale. The automation of certain tasks reduces the risk of manual error, be that charging items to the wrong room, or incorrectly counting stock. By reducing these errors, your employees will feel more confident in what they are doing.
Technology is not here to replace anyone in your team, it is more to extend the capacities of your team.
For Lightspeed customer Staycity, automating processes improves the staff experience.
"The fact that Lightspeed is so easy for the front of house team to use is vital. When you train someone, they can start using Lightspeed within minutes. We've never had anyone complain about difficulties using Lightspeed, which is a great testament to the platform." shared Simon.
Plus, less time spent teaching staff on technology means more time spent focusing on guest satisfaction.
"We can spend our time training the team to be great with the guests rather than how Lightspeed works." Simon added.
Ready to upgrade your hotel technology?
By integrating your ePOS with your PMS solution, you can streamline your hotel management and improve guest experience. Interested in learning more? Take a look at Lightspeed Restaurant right here.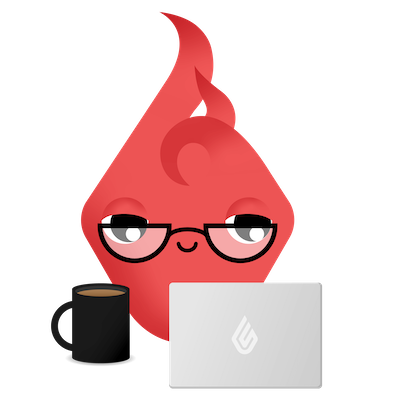 News you care about. Tips you can use.
Everything your business needs to grow, delivered straight to your inbox.