Opening a restaurant is no easy feat. It takes confidence, conviction and a whole lot of patience.
When done right, however, it can be one of the most rewarding businesses you can start.
If you've read this far, you're probably seriously considering how to open a restaurant. Well, that's exactly what this post will help you with
Let's dive in!

1. Start with a business plan
2. Find a location
3. Get funding
4. Get licensed
5. Develop a menu
6. Hire staff
1. Start with a business plan
If you have a solid restaurant business plan for your restaurant before opening a restaurant, you can minimize the risk of failure, stand out from the competition and claim a nice slice of the industry's aggregated revenue.
Solidify your concept
Provide a strong overview of your restaurant concept. That includes what type of food you'll be serving, the service type and style, as well as any other design details that strengthen your overall restaurant concept.
Define your target market
Clearly outline your primary target market. How old are they? What are their interests (asides from food)? What's their average income? Is there a specific area of the city where a high concentration of them live?
Outline your service type
If you envision your establishment having a specific service style, you need to clearly communicate that to potential investors. Will it be fast-casual, fine dining, quick-service, self-service?

All of these service types have a unique model and imply a far different customer experience. For instance, a quick-service restaurant's priority is serving high volumes of customers, whereas a fine dining restaurant focuses on boosting the table spend of a smaller volume of customers.
Include a sample menu
Developing your menu is arguably the most important part of starting a restaurant. Be sure to include a mockup of your menu (logo included). Each menu item should have an estimated cost based on a detailed cost analysis.
Typically, your food cost should be between 30% – 35%. The price you pay for ingredients influences how much you charge customers for that dish.
Once you have the estimated cost and price of each menu item, it enables you to determine your estimated average check value and create financial projections.
Ultimately, your menu is the key to your restaurant's success. You want to make it as profitable as possible, while still fitting into your restaurant's theme and target customers.
Create a budget and financial statement
If you haven't hired an accountant, you should. Have an accountant with a wealth of experience in the industry guide you through this part of your restaurant business plan.
Prior to making any projections, your accountant will want to know the approximate amount of seats you plan on having, what you anticipate your average check value to be, and how many services you plan on having per day. Conservative estimations are always best.
An accredited and experienced accountant will know the most important projections to include in your business plan. Typically, investors want to see a break-even analysis, a capital requirements budget, and a pro forma profit and loss statement that covers your first three to five years of operation.
Start your business plan today
Download our restaurant business plan template, and start igniting your potential
2. Find a location
Location is paramount to any successful restaurant opening. The location you land on will determine whether your new venue will succeed or fail—so don't approach it lightly.
Here are some questions to ask before landing at a restaurant location.
Are there planning regulations I should consider?
Commercial buildings are classified based on their use. If your premises wasn't previously used as a hospitality venue, it may be under a different classification.
In which case you'll need additional planning permission from your local council to change its classification.
Restaurants and bars are classed as A3 buildings – if the building you're expanding into is of a different class, you'll need planning permission in order to run a hospitality business from that building.
Who are my target customers?
You should have outline target audience in business plan.
Consider too where your target audience intersects. London wine bar and restaurant Humble Grape carefully picked their London locations so they could take full advantage of both weekday office trade and weekend trade – both of which were often the same people.
"Many of our locations share customers," says Kevin Coatzee, Head of People and Operations. "People who visit our Fleet Street location after work will come to Battersea or Islington on the weekend. We want to ensure they get something different, that it's not just the same everywhere."

Does the location have considerable foot or car traffic?
While the location isn't everything (food, drinks and service obviously play a role too), opening a restaurant in a high foot traffic area could have a big impact on how it performs. The more people pass by, the greater your chances of attracting newcomers.
Is there competition?
Let's say you've found the perfect location: minimal start-ups costs, a local demographic that fits your ideal buyer persona, foot traffic for days. But wait—there's a competitor on the same street with a near-identical offering to yours.
Realising this too late could set you back, so get an idea of the competitor landscape in which area you've set your sights on.
But that said, opening a restaurant near a competitor isn't the end of the world. In fact, it's just business. Businesses often go for the optimal locations, where they can serve the most amount of customers. That's why you often see competing businesses open right next door to each other.
In a highly desirable business location, it's unavoidable that competitors will have already beat you to it or will follow shortly after. You can't avoid competition outright. See it instead as an opportunity to set your business apart. If you do have competitors in your desired neighbourhood, put together a strategy as to how you can keep your share of the local clientele
3. Get funding
Restaurants rarely achieve profit within the first year. When started a restaurant, owners must secure finances from elsewhere to cover rent, renovations, equipment, staff wages and other operating expenses.

Don't let that put you off though. There are a few ways to get funding for your new restaurant, depending on your circumstances.
Venture capital
Venture capital firms buy shares in young or starting businesses in exchange for a cash injection to help with expansion. It's a popular avenue for funding because it gives owners room to grow and innovate without having to worry about running out of cash.
Many of the restaurant chains we know and love today wouldn't be here without the help of venture capital or private equity. It plays an important role in the progress of any industry, let alone hospitality.

Venture capital provides breathing space, reduces personal risk and allows you to access additional services like financial guides. However, you do have to give up a portion of control over your business and the visions of your investors may conflict with your own.
Business loans
Another way to secure funding for opening a restaurant is by taking out a business loan. Before a lender will extend a loan to you, you have to prove that you're already in good financial standing and that you're able to pay it back without difficulty. Before taking a business loan consider carefully the pros and cons.

Business loans provide cash flow, and give you access to large sums of money while maintaining control and ownership. It's pretty paperwork intensive though, and there's a also a lack of flexibility: you have to pay a set amount back within an agreed-upon time frame regardless of how well your business is doing.
Crowdfunding
Crowdfunding involves raising money from the public through donations on one of many crowdfunding platforms. It's a viable alternative if your bank rejects your application for a business loan, or if you just want a less admin heavy way of securing funds.
It can also inspire customer loyalty before even opening your restaurant because you can reward doners with free meals (that they can buy in advance), and even incentivise larger donations with offers of private parties and company Christmas dinners.
Crowdfunding is a cheap and easy way to raise finances when starting a restaurant, It can also act as a marketing tool for your restaurant by creating a buzz around it. However, it's an all or nothing option—if you don't receive your required amount through donations, that money will go straight back to investors and donors.
4. Get licensed
Restaurant licenses ensure that you're operating legally, and will help you avoid fines and headaches later down the line. Look into the licenses listed below before opening a restaurant.
Food business registration
Before starting a restaurant you will need to make sure that you are registered as a limited company with Companies House. Once registered as a limited company, you'll then have to register as a food business at your local council. Do this within 28 day before opening your business.
Alcohol license
Alcohol is a big part of our culture and everyday lives, and while it should be managed responsibly, leaving it out of your food business' offering could be a big mistake. Unsurprisingly, an alcohol license is one of the main legal requirements for opening a restaurant in the UK.
But here's the thing: there's no single alcohol license that UK business owners can hold. In fact, you need two licences, one for your business premises (premises license) and one for you or your bar manager (personal license). Once you have both these licenses, you're then also legally obliged to buy alcohol from suppliers approved by HMRC.
Pavement License
Some local governments will require you to have a pavement license to place tables, chairs and other furniture on the pavement. Rules, restrictions and fees vary region to region. Certain restrictions apply on how big the furniture can be. You will also have to leave an amount of pavement space free for pedestrian traffic and clearly mark the borders of your outdoor seating area.
When applying you'll need to supply a site plan and a public liability insurance certificate, and may be subject to fines if you fail to meet the requirement or fail to pay the license fee. The cost of a pavement license will vary by location, but it is capped at £100.
TheMusicLicence
Planning to play or perform music on your premises? You'll need a license for that too. Playing music without appropriate licenses is copyright infringement. Music can contribute heavily to atmosphere and customer experience, so applying for a music license, officially named TheMusicLicense is probably worth it.
5. Develop a menu

Developing a menu before you have hard sales data to see what works can be a challenge. Before opening a restaurant, however, it's important to have a menu ready.

Start the process by drafting your menu then calculating the food cost associated with each menu item. This is an important first step since it allows you to determine a menu price that will generate a healthy profit margin.

In your business plan, you would have already set out what kind of restaurant you will be, so make sure you select items that align with that.
Identify item types
Once you have a working menu, you can track inventory in your restaurant point of sale – breaking ingredients down into units and tracking the number of units which go into a dish. That will help see how much you've sold and calacualting important metrics like cost of goods sold.
Although it's hard to determine how different menu items will perform before you've even opened, you can use past experience to identifying different types of menu items.

Menu items will fall into one of four menu engineering categories: Cash cows, stars, duds or puzzles. Once completed, a menu matrix gives you a clear understanding of which menu items are responsible for your profits, which aren't and which need to be reworked or removed fro your menu altogether.
Plowhorses (low profitability, high popularity)

— The objective with menu items that fall into this category is to make them more profitable either by raising the menu price and lowering food costs

Stars (high profitability, high popularity) —

It's best to leave these menu items as they are and promote them in any way you can. Make sure your menu design draws special attention to them.
Puzzles (high profitability, low popularity)—

Try to pinpoint why they aren't selling. Are they noticeable on your menu? Could they benefit from a more compelling description? Should you promote the dish on Instagram? Is the menu price too high?
Duds (low profitability, low popularity)

—Duds take up valuable space on your restaurant menu, distract your guests from your stars and puzzles. You can remove them from your menu entirely, de-emphasize them on your menu or rework the price or ingredients based on customer feedback.
One to test how different menu items perform is to invite the public for a free tasting evening, or cook menu items for a group of close friends or family and gather feedback from them.
Write awesome menu descriptions
A study published by The Association for Consumer Research found that menu items sell up to 27% better when accompanied by a well-written menu description.
Rather than simply listing ingredients, a great menu description uses descriptive adjectives without being too long-winded. Mentioning an ingredient's origins, freshness, texture or how it's prepared are all great ways to write evocative descriptions—just remember to keep it short.
Consider eye movement patterns
People's eyes tend to focus on certain areas of a menu depending on whether it's a one-panel, two-panel, three-panel or many-panel menu.
Beware of the burden of choice
When confronted with too many options to choose from, customers have a harder time deciding what they want and are more likely to be unsatisfied with the choice they end up making. But good news, preventing customers from feeling FOMO (the fear of missing out) is possible.
If you have an extensive menu that includes your breakfast/brunch and dinner options, it may be wise to split that into several different menus, swapping them in and out as one service begins and the other ends.


Tip: Once you've finished your menu redesign and it's been live for a month or so, look at your sales data to see if the tweaks you made have had a financial impact. Did you sell more of your puzzles and stars? Did you net more profits that month than in previous months? Were your food costs lower?
Depending on what you find, you could continue tweaking old and testing new dishes and rethinking your layout. The funny thing about restaurant menus is that there's always room for improvement.
As you test, track your results so you know what worked and what didn't.
6. Hire staff
When it comes to running a restaurant, your staff really are the staff of the show. Do not open your restaurant's doors until you have a team of competent and enthusiastic staff to lift your business off the ground.
Front of house
Your front-of-house staff handle all interactions with customers. When they order food, a waiter should be nearby to take their orders. If they want a drink, a bartender should be ready and waiting at the bar.

See below for a breakdown of front-of-house staff and what to look for when hiring.
General Manager
Every team needs a leader, and that's true of your front of house staff too. A restaurant's general manager oversees the front of house operations, making sure that each staff member is fulfilling the responsibilities required of them and maintaining the standards of the establishment.
A General Manager is also responsible for hiring, training and supervising new staff. That can be a mammoth task, especially when dealing with a large team.
Restaurant ePOS technology can greatly reduce the time involved in training new staff, freeing managers up to focus on other responsibilities.
What makes a good general manager?
A restaurant general manager is a natural leader, able to guide and mentor their team to deliver the best service possible.
The way a general manager manages their team sets the tone for the entire restaurant. Erratic managers will leave their team feeling on edge. That feeling can spill out into the dining room and ultimately affect customer service.
A good general manager, therefore, prizes patience and mutual respect. They empower staff, help them realise their value, and compel them to take pride in their work.
Maitre d'/host
A restaurant Maitre d' or host is the first point of contact between your restaurant and your customers.
They manage bookings when customers call up for a table, greet them at the entrance, politely take their coats and lead them to their table.
What makes a good maitre d'/restaurant host?
A restaurant's host knows the restaurant's brand identity inside and out and strives to reflect it in how they look and behave towards customers.
This is especially important as experiential dining takes the foreground in the modern restaurant world. Today's maitre d' must be keenly attentive to customer's needs and desires, and personalise their service.
Get top tips for hiring smart
Read our guide, with tips on everything from hiring new team members to lowering labour costs
Waiting staff
Restaurant waiting staff are largely responsible for getting food from the kitchen to your customers' tables.
They remain at hand to fulfil customer's wishes and answer their questions. For this reason, they play an important role in creating a positive customer experience.
What makes good waiting staff?
A good server strikes a balance between warmth and formality. If they come across as too formal, guests may end up feeling unwelcome; too informal and they may question the quality and professionalism of your restaurant.
When people go out for dinner, they expect good food and smooth service–rarely are they there to make new friends. Waiting staff should tend to the needs of the diner, and stay attentive to their behaviour and body language.
Bar manager/bartender
A bar manager is responsible for the running of your restaurant's bar. That includes responsibilities such as:
Controlling stock levels on both alcoholic and non-alcoholic beverages

Negotiating supplier contracts

Holding the appropriate licenses

Dealing with drunken guests

Supervising other bartenders
What makes good bar staff?
Bar staffs' skill set sets them apart from other front of house staff. A bartender must not only possess basic bar skills (slicing limes, pulling pints etc.), they must also have a detailed knowledge of the composition of different long and short drinks.
An experienced bar manager has an extensive repertoire of handy bar tricks, and impart from onto the colleagues they supervise.
The fact that bar staffs' work is done in the gaze of the customer means they should always exude an image of professionalism and work with flair and dynamism. They should also possess some knowledge of basic bar management.
Busser
Bussers are the unsung heroes of your restaurant's front of house staff. Their role is often seen as minor. Like all front of house staff, however, they play a part that the whole operation would fall apart without.
Bussers are largely responsible for clearing plates from a customer's tables when they've finished their meals, bringing them to the back of the house to be cleaned. It is perhaps the least glamorous of all other front of house jobs, but it is hardly the least important.
What makes a good busser?
A good busser is attentive. They don't take customer's plates away until everyone is finished, which requires a balance which sets them up to be great waiters, which they most often go on to become.
Despite their somewhat menial positions, bussers should be well presented and have enough knowledge of the ins and outs of the establishments to answer any basic questions customers may have.
Tip: If your staffing needs change from season to season, consider hiring some of these roles temporarily.
Back of house
Your back-of-house staff work behind the scenes. But they're arguably the most important cog in the restaurant machine. After all, the finished product all comes down to the skill of your bac of house staff and how well they work together as a team.
Chef Exécutif (Executive Chef)
The executive chef is like the back-of-house CEO. This role is less about day-to-day kitchen operations and more about strategic business decisions, like creating the restaurant's menu or concept
Chef de Cuisine (Kitchen Leader)
The chef de cuisine is the manager of the kitchen who also collaborates with the restaurant's general manager. Unlike the executive chef, the chef de cuisine is involved in day-to-day kitchen operations.
This role is responsible for overseeing kitchen staff and can be involved in making hiring decisions. The chef de cuisine also oversees administrative tasks, like food safety and inventory management. This position takes on the critical task of ensuring that the kitchen avoids health code violations. The chef de cuisine can also be responsible for executing the executive chef's vision for the menu by developing recipes.
*Salary data shows that chefs de cuisine and executive chefs earn the same amount. This data is a bit misleading because many modern restaurants will have one person fulfilling both roles. When a restaurant has both of these roles, the executive chef will be paid more than the chef de cuisine.
Sous Chef de Cuisine (Sous Chef)
The sous chef de cuisine is commonly called the "sous chef" in English. Sous means "under" in French, so the title explains that this role is the chef de cuisine's deputy. The sous chef helps oversee the line cooks and assists with management duties. This position steps in for the chef de cuisine when needed.
Chef de Partie (Line Cook)
Stations are a signature of the brigade system. The full brigade has stations for every type of food preparation method needed in the kitchen. The system has several types of chefs de cuisine, also known as line cooks, that oversee each station in the brigade system. Their specific duties, and titles, depend on their stations.
For example, a saucier, is in charge of creating all of the restaurant's sauces, while a friturier is responsible for fried items.
Commis Chef (Junior Chef)
In the traditional brigade system, line cooks have junior chefs working with them. Junior chefs help execute orders at the stations to which they're assigned. So the commis chef to the poissonnier would help their boss prepare fish dishes, while the commis chef to the saucier would help make sauces.
Plongeur (Dishwasher)
The dishwasher, or plongeur, is a critical kitchen job in the brigade system. This position cleans dishes and prepares them for another round of service by drying and organizing them.
Start strong
We hope you found this post useful, and that you're one step closer to realising your dream and igniting your potential. Just remember that you're not alone, there are always solutions out there just waiting to drive you forward.
Want to know more? Talk to one of our experts.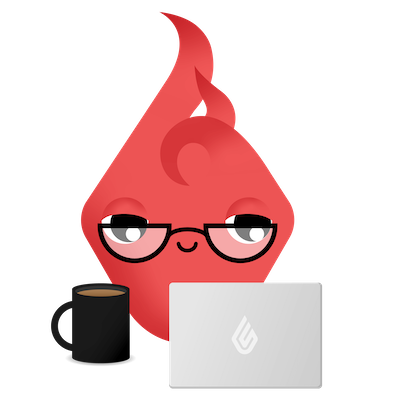 News you care about. Tips you can use.
Everything your business needs to grow, delivered straight to your inbox.